Quick Guide to Projector in the Community Room
For a detailed overview, ask your Department Head!
Note, when people reserve the Community Room, it is their responsibility to provide their own operator for all equipment. All requests to use library equipment should be made at the time of reservation. The person designated as operator must schedule a training session with staff before the meeting date if they have not previously used the equipment. We do warn that staff may not be available at the event. Basically, you can try to help someone with the equipment, but it is their responsibility to learn how to use it. It says so in the Community Room booking details HERE.
To get started, click anywhere on the screen to wake it up. Choose what kind of output you want to use. From top to bottom the options are: HDMI,  VGA, Cable (TV), DVD or Blu-Ray, and Apple AirPlay (Click HERE for a guide to AirPlay). Press and hold your finger on whatever output you want until the screen comes down. Once the screen comes down, it may take a few minutes for the image to appear. HDMI and VGA cables are by the podium and can be connected to (most) laptops. The DVD/Blu-Ray player is in the closet behind the podium.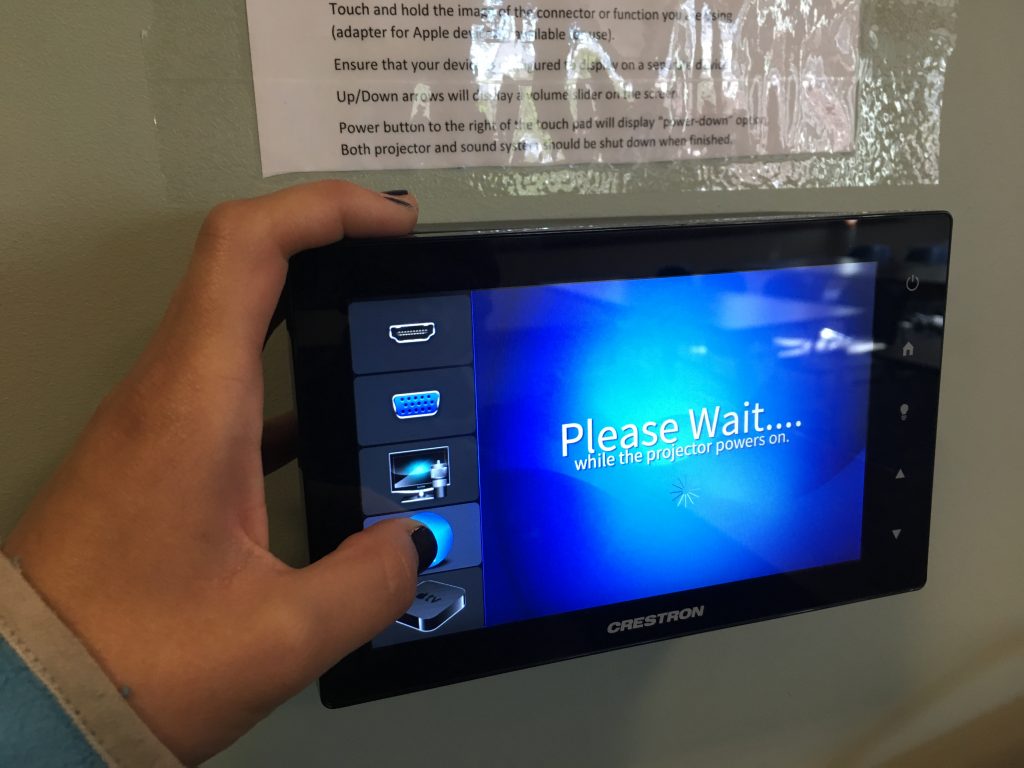 If you are using a Blu-Ray, you can control the movie from this screen.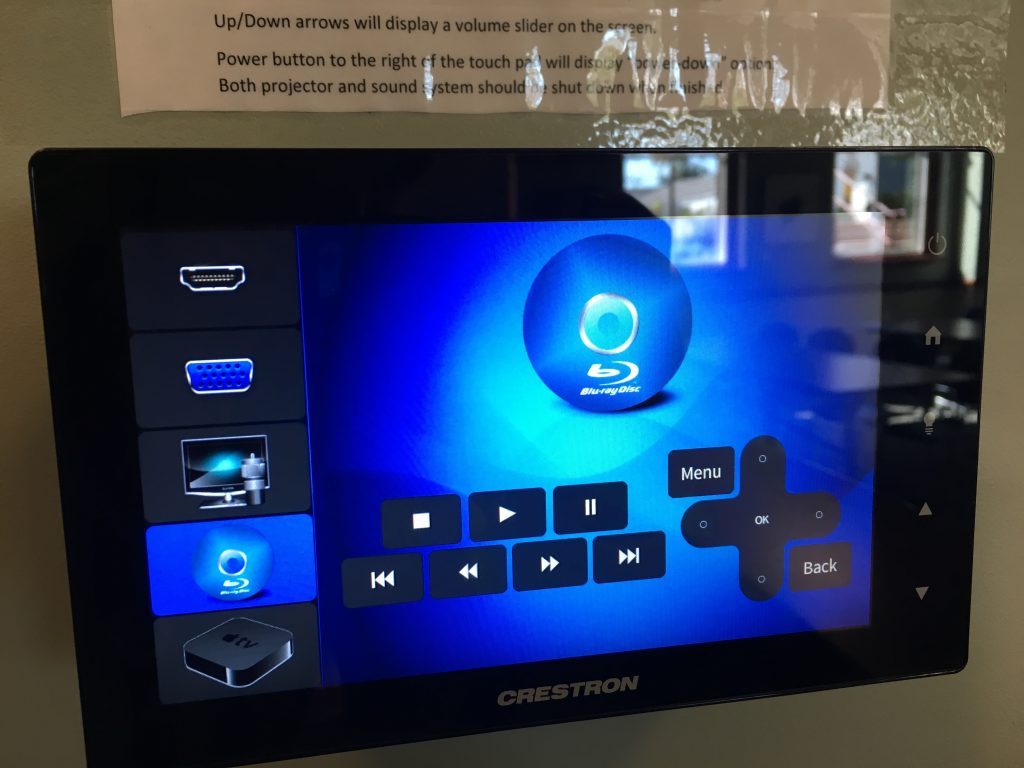 If you want to adjust the microphone or media volume, click the "home" (little house) button and these options should appear.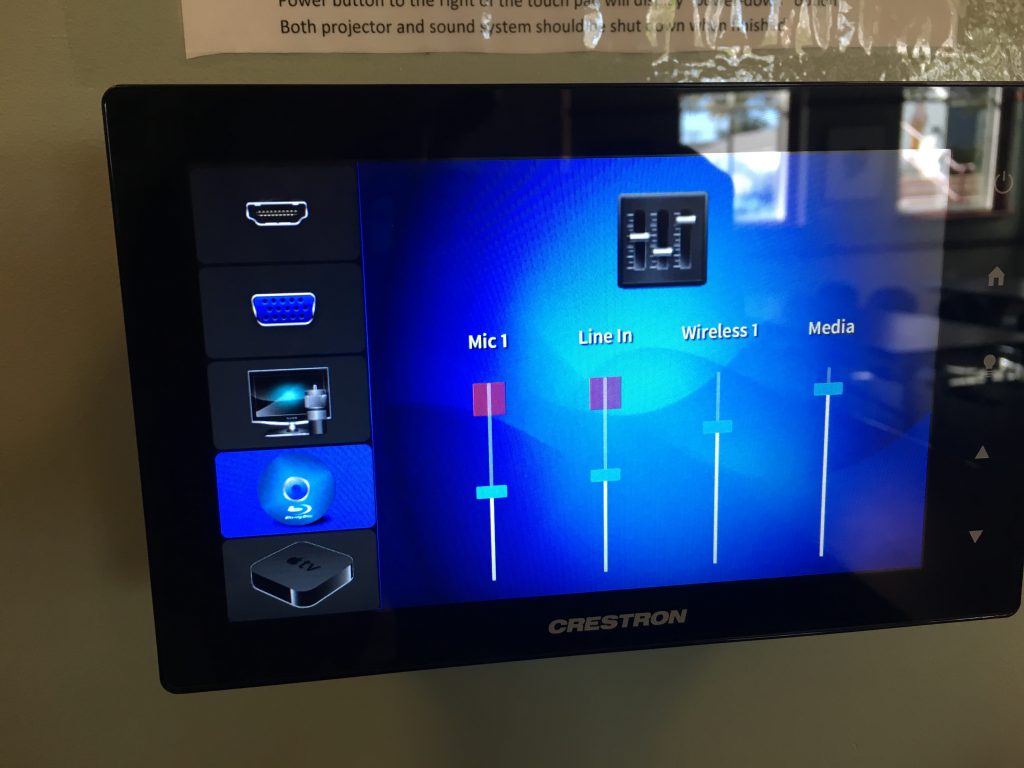 You can also adjust volume by using the volume control in the closet behind the podium. This is also where the Blu-Ray player is located. This station should never be turned off; but if it is, there is a picture of the on/off button below so you can turn it back on.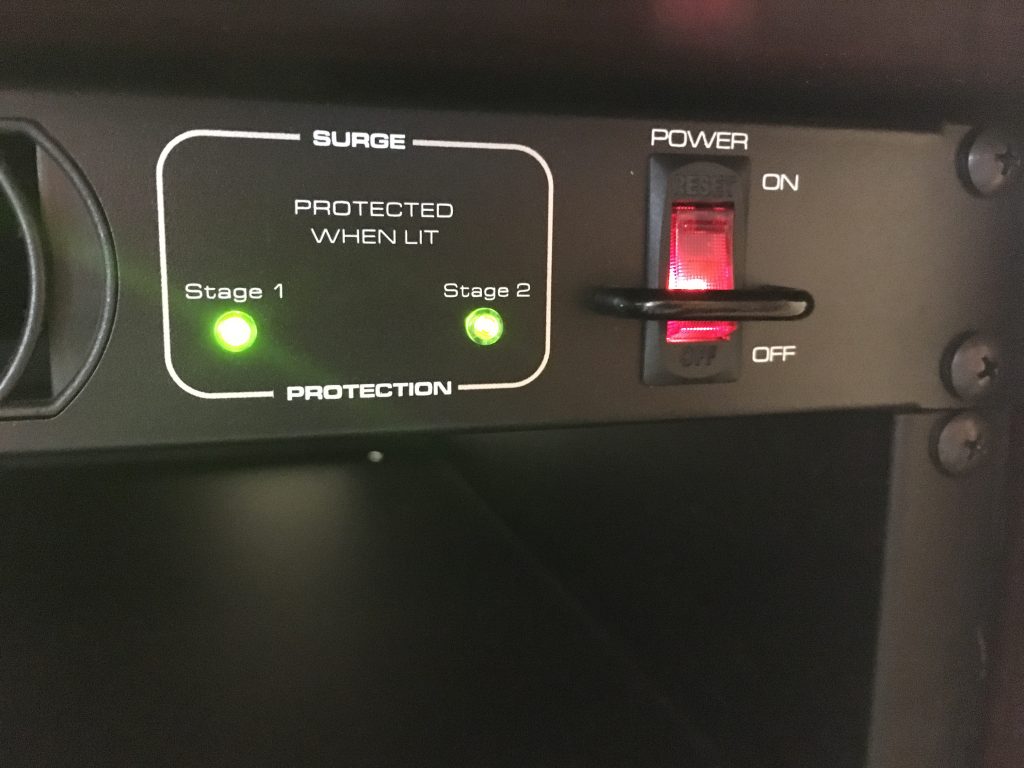 When you want to turn the system off, press on the power button (above the little house on the right side) until you see this screen.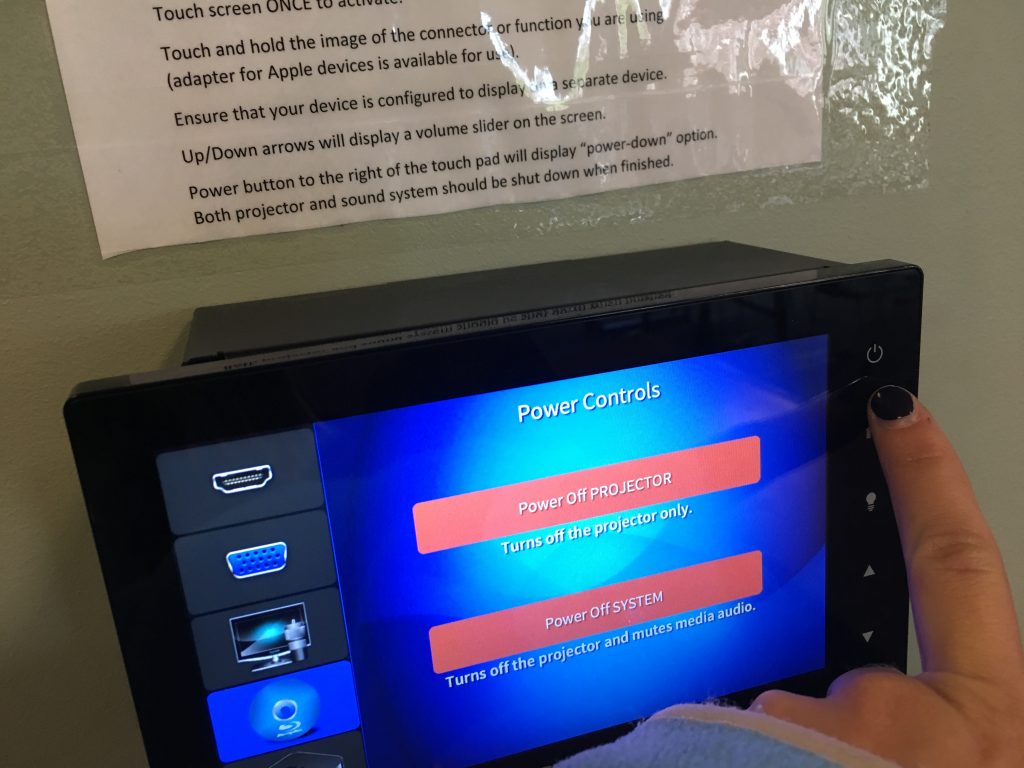 Press and hold "Power Off System" until the screen comes up and then you're done!