Children's Summer Reading 2021
June 21st – August 13th
Calling all ANIMAL LOVERS!
Kids from birth through rising 5th graders are invited to join our Children's Summer Reading Program: Tails and Tales – all about ANIMALS!  You'll be charmed by chickens, fascinated by foxes, and hooked on honeybees while we share TALES about all kinds of creatures with TAILS!
Help sponsor animal care at Drumlin Farm by reading this summer!  The Goodnow Library Foundation will donate 25 cents for every hour logged!  Help us reach our community goal!
It's as easy as 1, 2, 3!
REGISTER ONLINE on BEANSTACK!  Visit goodnowlibrary.beanstack.org and sign up for the Summer Reading Challenge! If you participated in past challenges, login with the same account information! Want to use your phone or tablet? Download the free Beanstack Tracker app!!
PICK UP A COMPANION PACK!  Get a Paper Reading Log and 50 stickers for daily screen-free tracking, plus a Necklace Starter Kit so kids can earn beads as they read to build a necklace all summer long!  Drop by the library to pick up one up today or call us at 978-440-5540 to schedule a contactless pickup time. Want to skip the trip into the library and just get a Paper Reading Log? CLICK HERE to print your own!  
READ AND TRACK YOUR MINUTES! Find some good books and READ – listening also counts!  Keep track of your minutes on the Paper Reading Log or directly on BEANSTACK.  Be sure to log your minutes on BEANSTACK every week to be eligible to win prizes and have your reading count towards our community goal!
WIN PRIZES: Log minutes at least once each week to be automatically entered in our weekly and grand prize drawings!  Each week, three lucky winners could win a $5 Gift Card to Erikson's Ice Cream and at the end of Summer Reading, three grand prize winners could win a one-year Family Membership to Mass Audubon!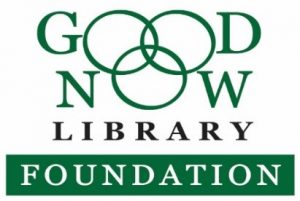 HELP REACH OUR COMMUNITY GOAL: For every hour of reading logged on BEANSTACK, the Goodnow Library Foundation will donate 25 cents to Drumlin Farm to sponsor animal care!  Log your reading and help us reach our goal of $1,300!  
SUPER READER BEAD KITS: If your child completes 12.5 hours of reading, Super Reader Kits are available with additional beads for kids who would like to continue building their necklaces!  These are available for pickup at the Children's Desk or email us a [email protected] to order one for contactless pickup.
Reading is just the beginning…there are Summer Programs for Everyone!
We'll have in-person, virtual, and make-and-take kits available this summer!
IN-PERSON LIVE ON THE LAWN PROGRAMS:
Bring a blanket and join us outside for fun, in-person, animal-themed programs! (Weather permitting)
LIVE ON THE LAWN at the Wayside Inn's Martha-Mary Chapel!
Music Makers – Mondays at 10:30 AM
Family Storytime – Thursdays at 10:30 AM
Scott Jameson Magic Show – Click HERE for virtual show
LIVE ON THE LAWN at the Goodnow Library!
3rd -5th Grade Book Club – Mondays, July 12 & August 9 at 4 PM
1st & 2nd Grade Book Club – Thursdays, July 15 & August 12 at 4 PM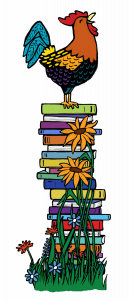 VIRTUAL PROGRAMS:  Tune  in  for  these  awesome  online  programs!
TALES FROM DRUMLIN FARM on YOUTUBE and FACEBOOK:  Sundays at 4 PM!  Each week, Miss Amy will take viewers on a virtual field trip to Mass Audubon Drumlin Farm Wildlife Sanctuary to meet farm animals and wildlife up close!  Each episode will highlight a different animal each week and will serve as an extension of our Activity Kits (see below)!  Tune in each week and meet the animals on Sunday, then pick up an Activity Kit during the week for your kids to further explore the theme!!
SUMMER FUN FAMILY TRIVIA NIGHTS on ZOOM:  Wednesdays, June 23, July 14 & August 11 at 6:30 PM!  The Trivia Brothers will be back this summer to host three fun family trivia nights!!
TAKE-AND-MAKE KITS:  Back this summer by popular demand!  Tails and Tales Take-Home Activity Kits will be available starting the week of June 28th! 
ACTIVITY KITS (ages 4 & up): Kits will include materials and instructions to complete a variety of STEAM and craft activities. There will be new kits each week so kids can explore a different animal theme through hands-on projects.
CRAFT KITS (ages 18 months – 3 years): Need a simple craft project for your toddler?  Each kit will include two simple animal crafts!
Registration for these kits will open each Friday at 9AM to schedule pickups for the following Monday & Tuesday (except July 4th week pickup will be Tuesday & Wednesday).  To register for an Activity or Craft Kit, and set up a contactless pickup time, click HERE. Want to D-I-Y the kits for your kids yourself?  Find the printable pdf files with supply lists and instructions below:
Week 1: Down on the Farm Activity & Craft Kit Files
Week 2: Into the Woods Activity & Craft Kit Files
Week 3: Going Buggy Activity & Craft Kit Files
Week 4: Fly Like a Bird Activity & Craft Kit Files
Week 5: Purrfect Pets Activity & Craft Kit Files
Week 6: Into the Night Activity & Craft Kit Files
Week 7: Cow-a-Palooza Activity & Craft Kit Files
Summer Reading for Teens and Adults
Teens and adults can also join in the fun of Summer @ Goodnow. Find out more about Teen Summer Reading (for rising 6th- through 12th-graders) HERE . Find out more about Adult Summer Reading HERE.