The Goodnow Library Foundation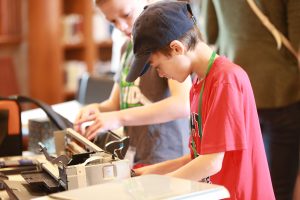 The Goodnow Library Foundation is a public-private partnership that was created to support the Goodnow Library's critical needs. The Foundation is a 501(c)(3) charitable organization; Tax ID 45-0589881. All donations are tax-deductible.
The Foundation works in tandem with Library Director Esmé Green, Library Trustees, Sudbury town officials and The Friends of the Goodnow Library. It focuses on long-term capital projects, events and activities tied to the Library's mission and long-range goals.
We are pleased to share our Strategic Priorities for 2018-2021.
---
Foundation home page | What's Next | Ways to Give