Lumo Interactive Floor
You'll need the Lumo computer, the password for the computer is Playstation*
Plug the Lumo computer in on the shelf in the Story/Craft room. There are two cords coming out of the wall. The one with blue on it is the projector. Do not plug that one in yet. The other one is the camera plug. Plug that one in right away.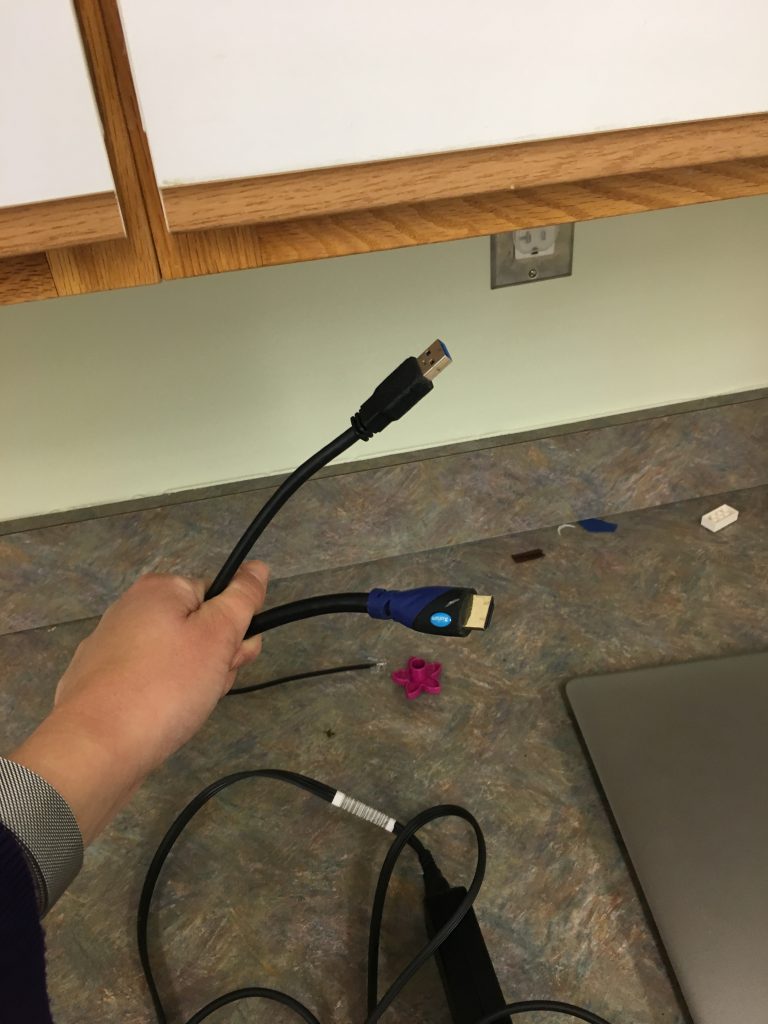 For the room set up, Put the big rug down below the projector and camera. On top of the big rug, put one of the smaller rugs upside down.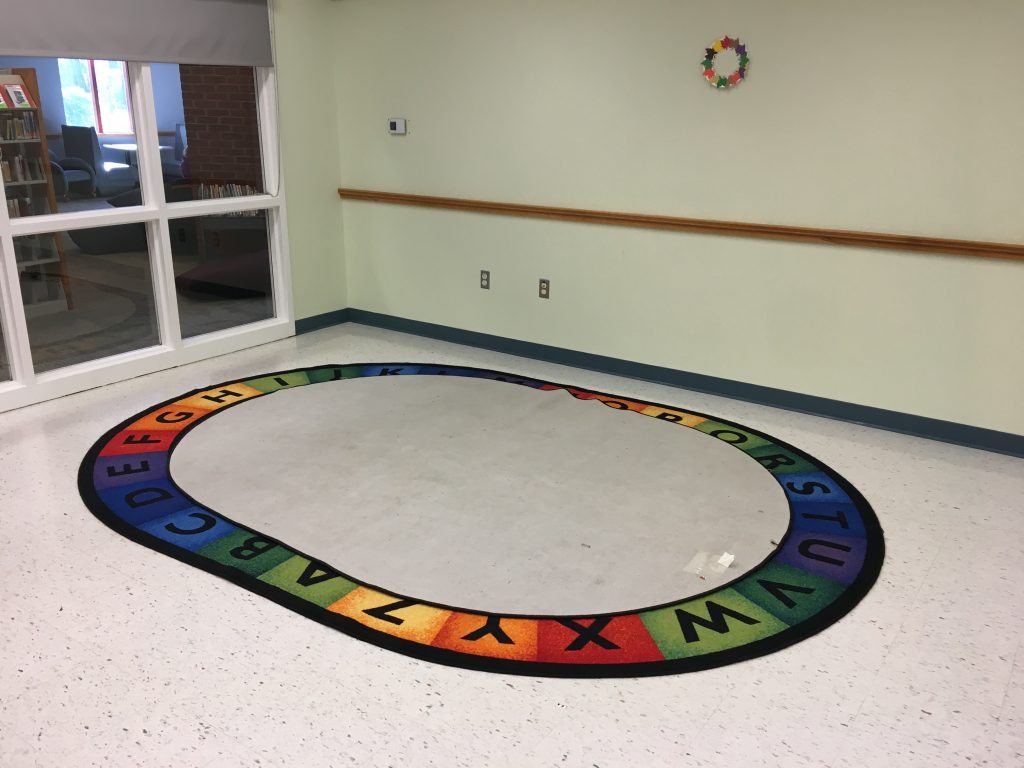 On top of all that, put the squishy puzzle floor down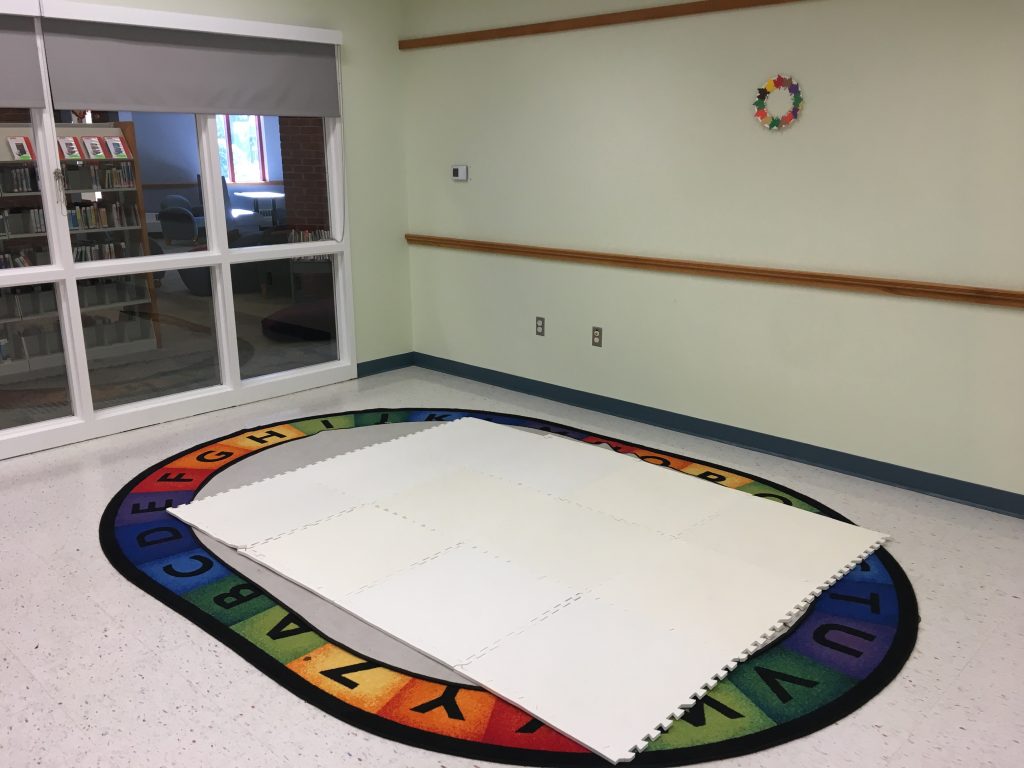 Turn on the projector by using a ladder (or table…) to press the on button on the project. The button is on the topside of the projector on the opposite side of the lens.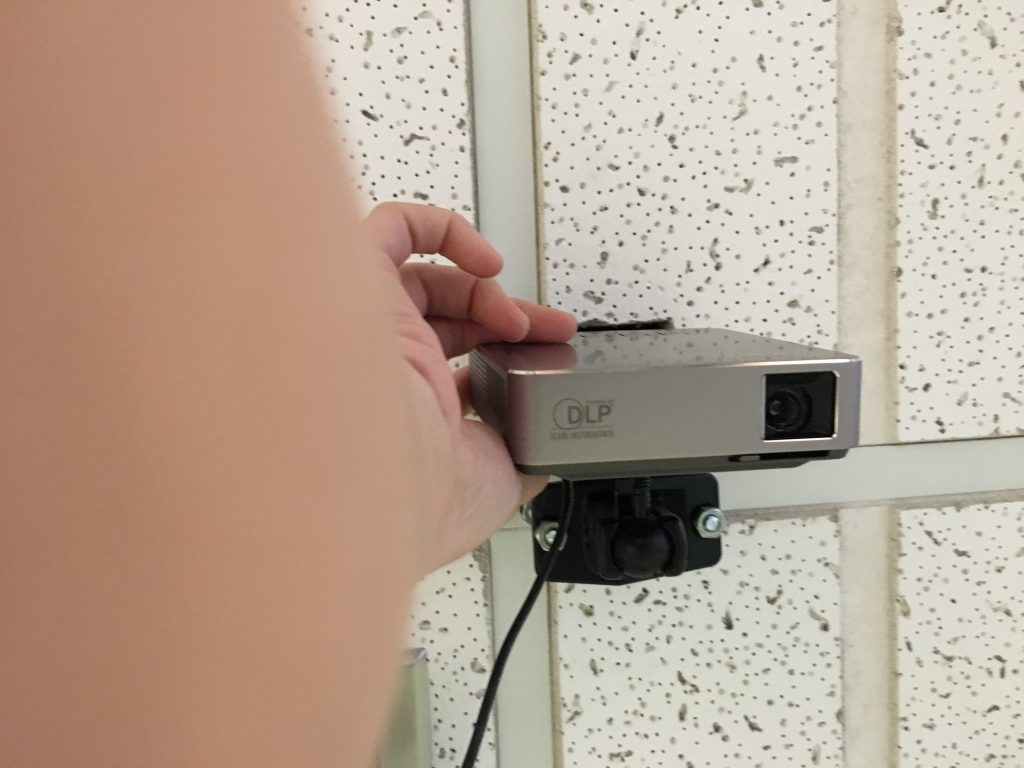 Once the projector is on, you'll see a "no signal" sign on the floor. That means its on.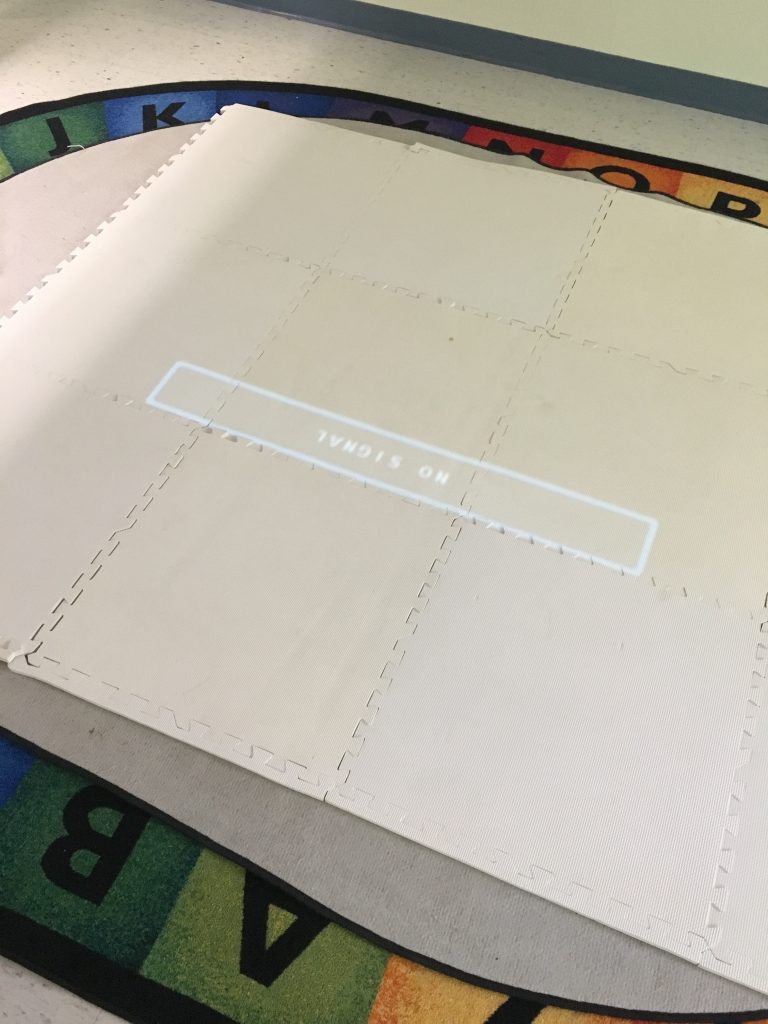 Back at the computer, click "Lumo Play Webcam"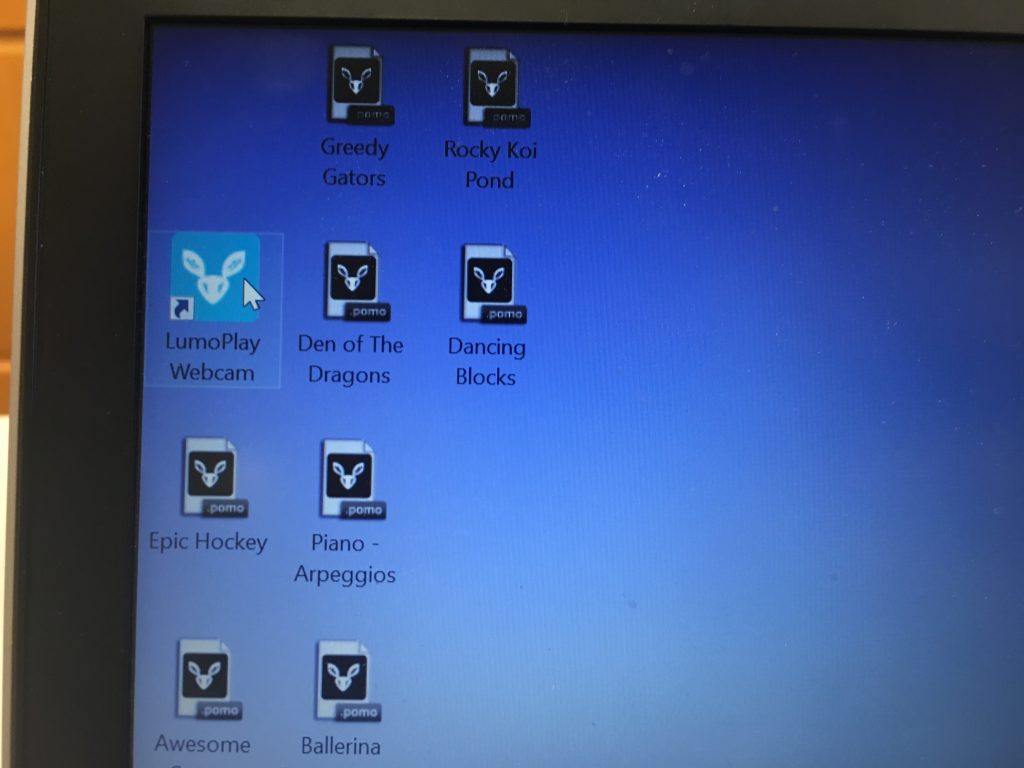 Make sure camera is on "Logitech HD Pro Webcame and use the image from the camera to