Are you looking for a hands-on way to volunteer during the COVID-19 Pandemic?  Do you have a 3D PRINTER or LASER CUTTER?
Goodnow Library is proud to say that our 3D printer is part of this effort!

VOLUNTEERS ARE WELCOME to participate in making face masks, or donating supplies or funds.
You can go directly to Acton3DPPE.com or contact Debbie Simon by text at (978) 337-7900 for further information.
SO FAR, OVER 300 Face Shields have been delivered!
This organized effort has delivered Face Shields to the following organizations: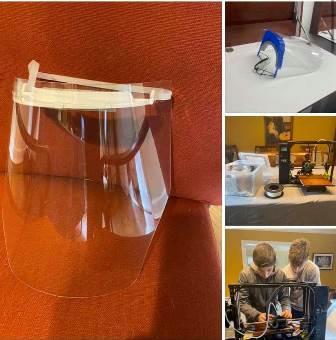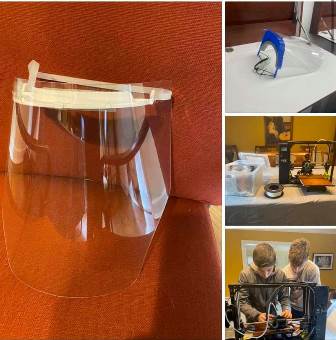 Acton Medical Associates
Acton Police
Acton Fire and EMS
Boxborough Police
Sudbury Police
Sudbury Fire and EMS
Robbins Brook Senior Living (Acton Location)
As well as the following individuals:
Doctors at Emerson Hospital
Doctors at Lexington Pediatrics
Nurses at Children's Hospital Boston