Music Makers Overflow Room Technology Set Up
What you'll need:
The Chromebook (we usually use the one with the missing "J" key).
The TV that is (usually) in the conference room (don't forget the key! The conference room is usually locked).
Plug in the TV. The plug for the TV is usually on a handy white extension cord. Turn the TV on. Make sure the TV is on HDMI3. If it's not on HDMI3, use the "Source" and arrow buttons on the remote control (which is usually stuck to the back of the TV) to select HDMI3.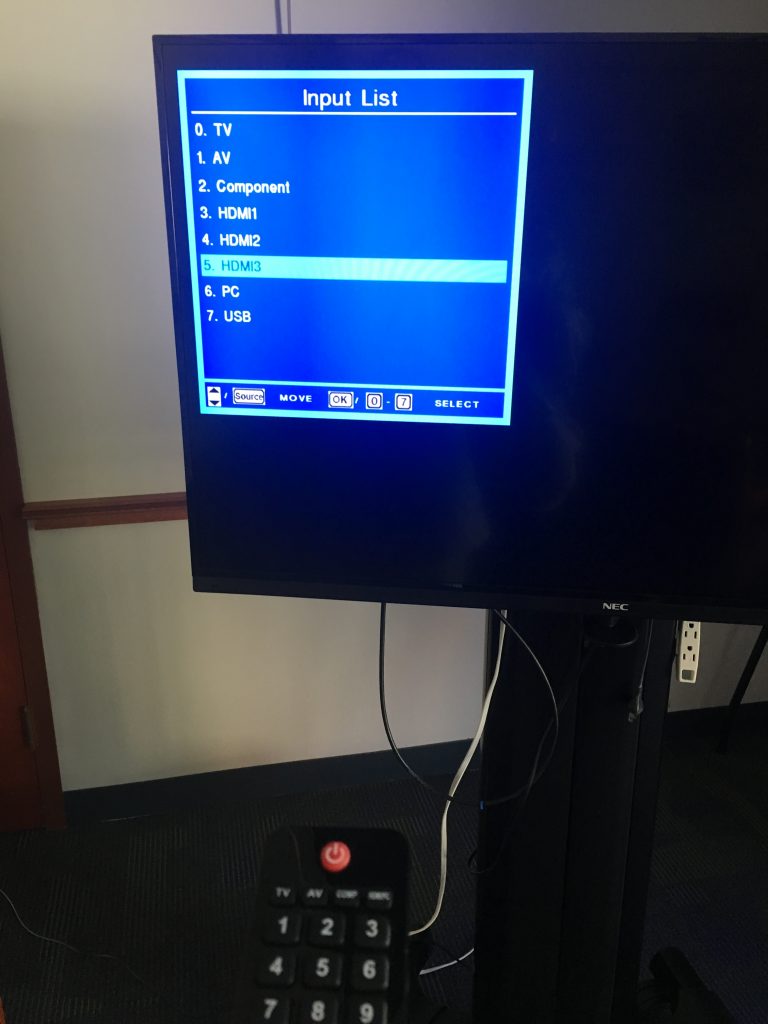 Plug the HDMI cable into the Chromebook.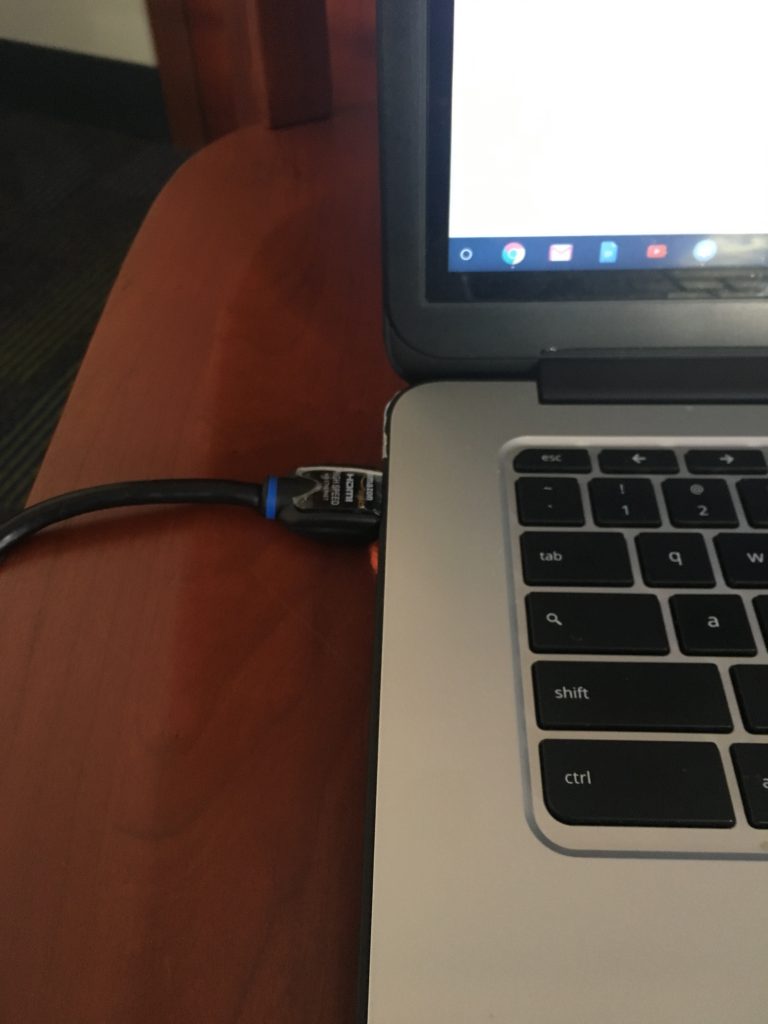 Turn on the Chromebook. You can browse as a guest or login to Goodnow Library's gmail account. ([email protected], password is the usual). Need extra help with Chromebooks? See Chromebook guide.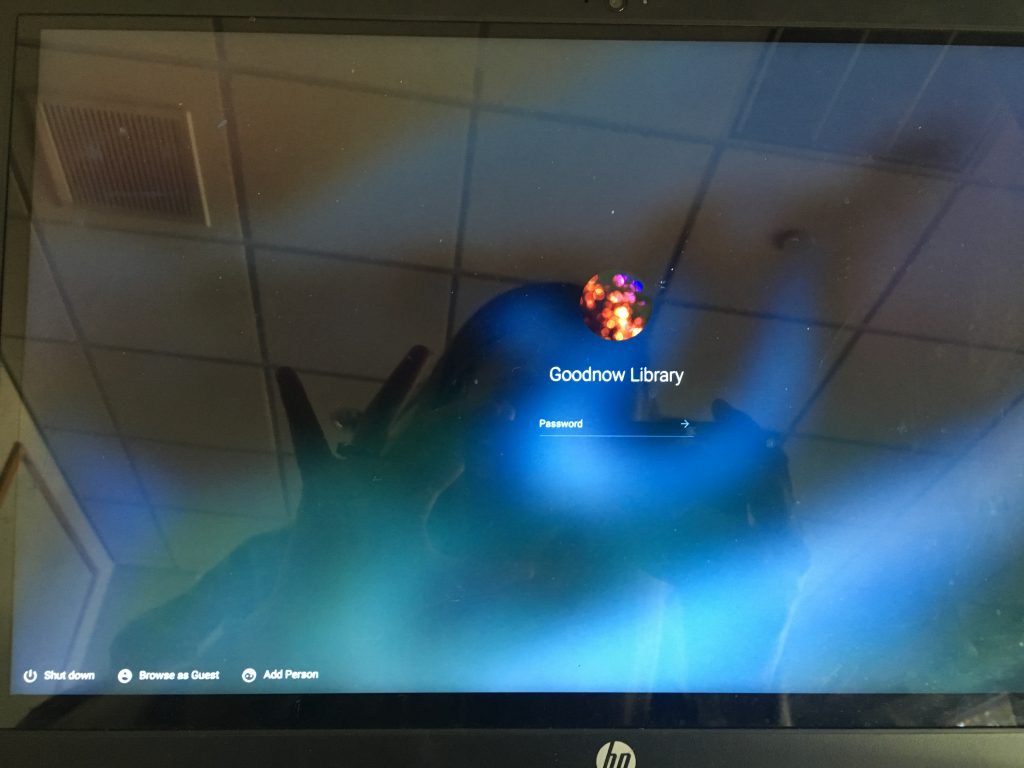 Go to facebook.com. Login to Goodnow Library's facebook account. The Facebook username and password can be found in the G drive under the "passwords" folder. Once you've logged into Facebook, look for the "shortcuts" section on the left of the page. Click "Goodnow Library"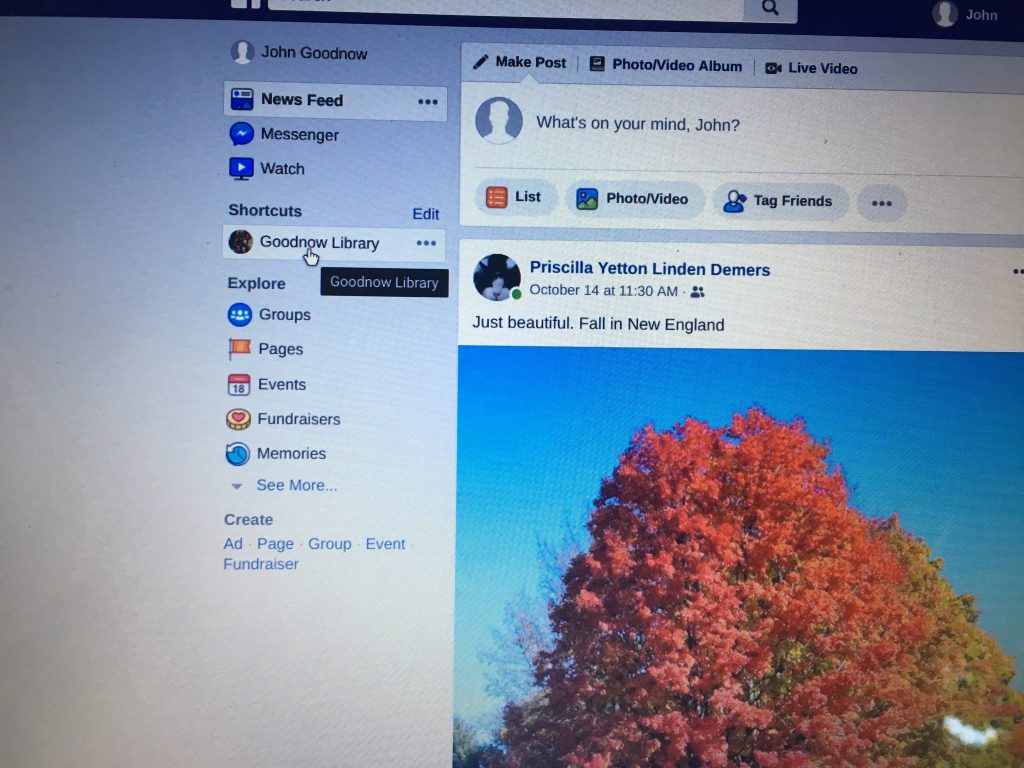 Once you're on the Facebook homepage and the HDMI cable is plugged in, make sure the Chromebook screen is showing up on the TV. If it's not, go into setting by clicking the picture in the bottom right corner.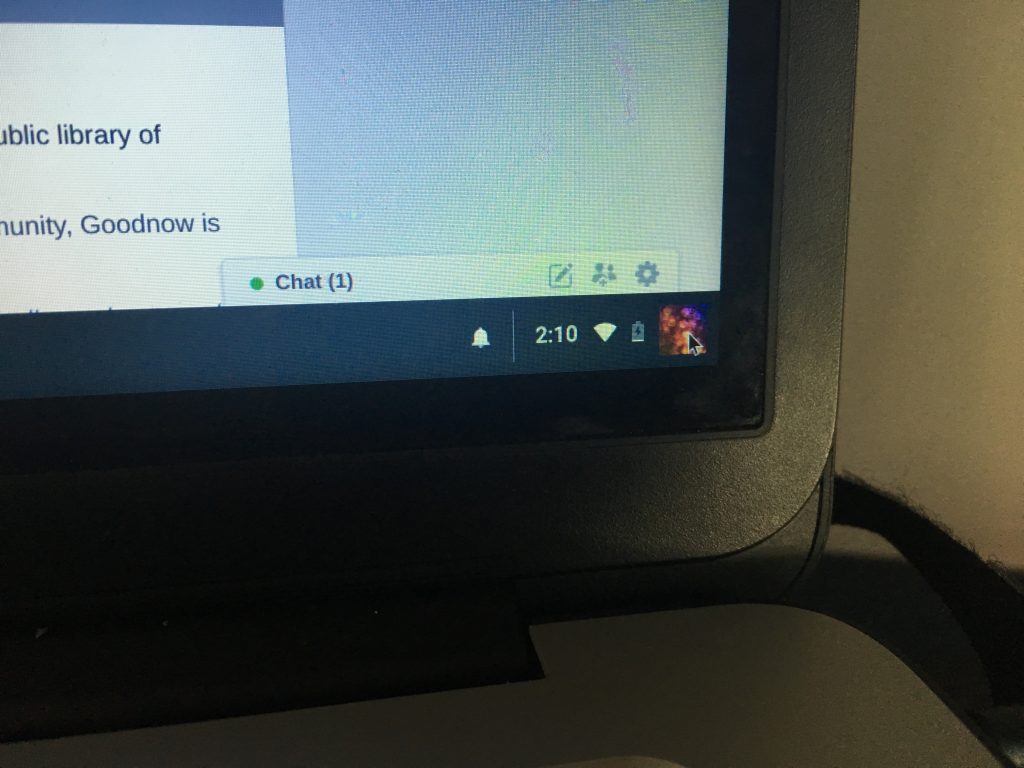 Choose Settings.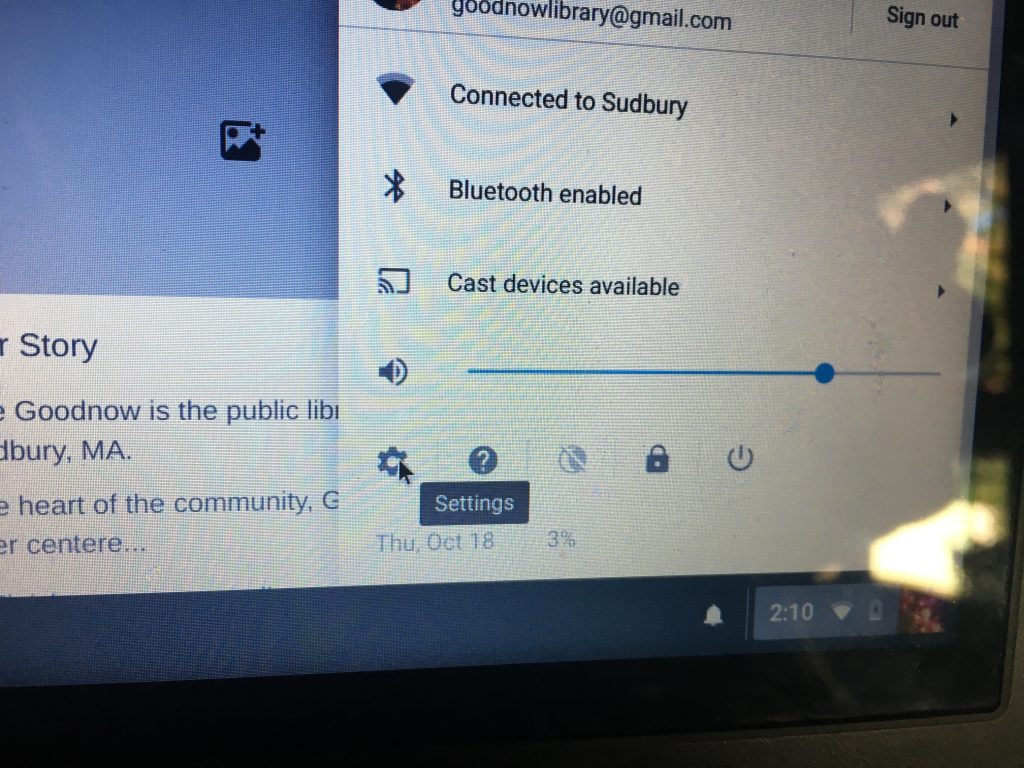 n Scroll down until you see Display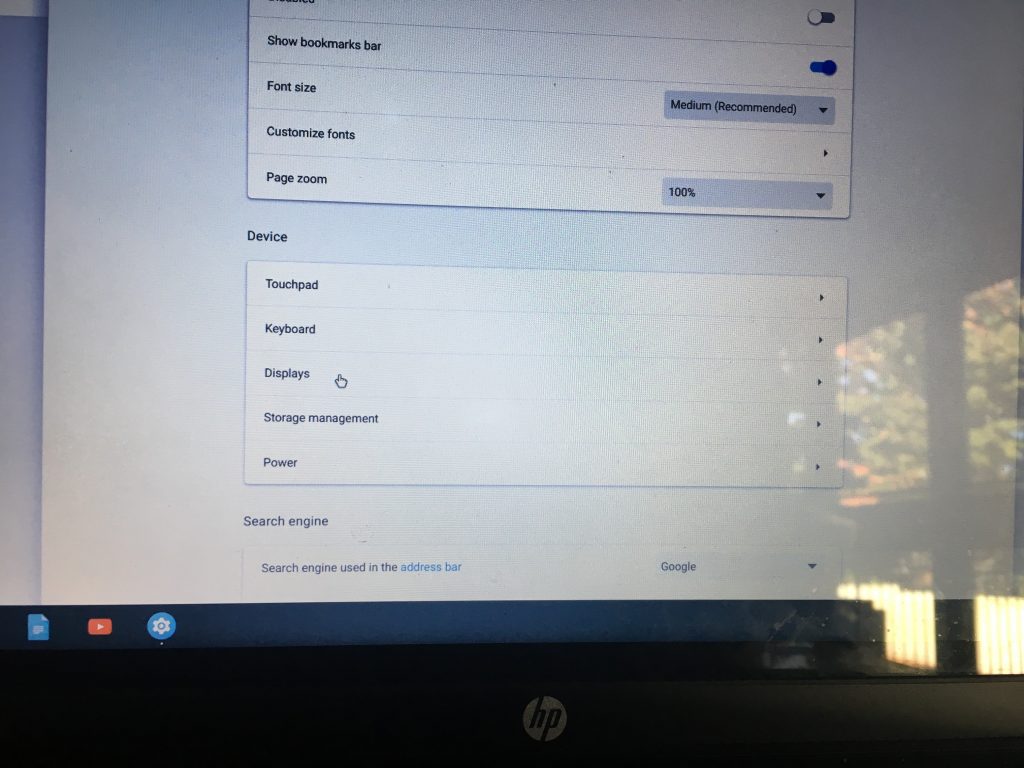 In display, click "mirror internal display" Once this box is checked, the TV will mirror the Chrombook.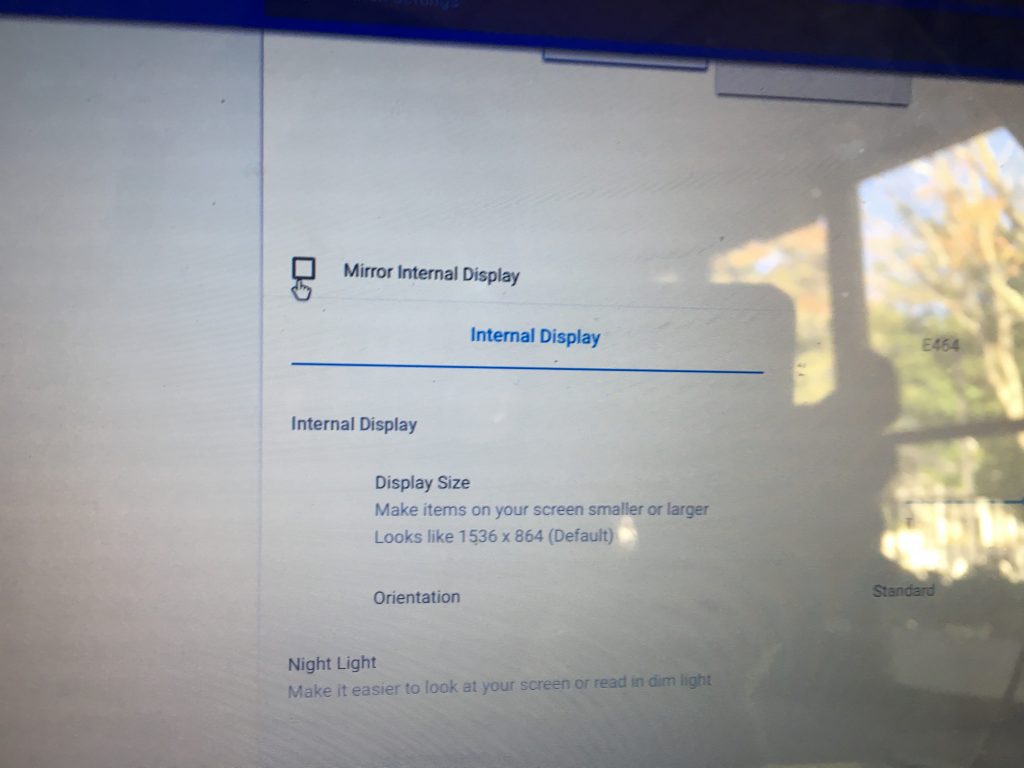 Okay! Back to business. When the Live Video of Music Makers is stared, you will see a "Live" notification next to "Videos" on the left of the Facbook page. Click on Videos to the left of the page.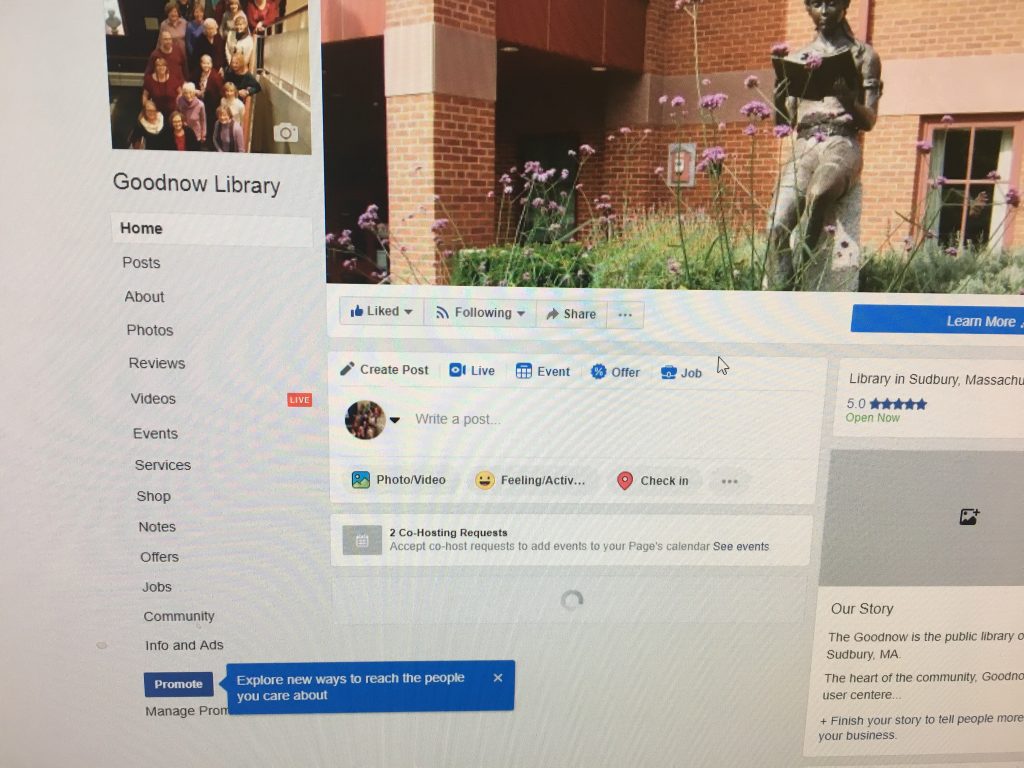 When you click on "videos" the live video should come up and look something like this: (except there will be Music Makers on the video). It'll say "Live Video" at the top.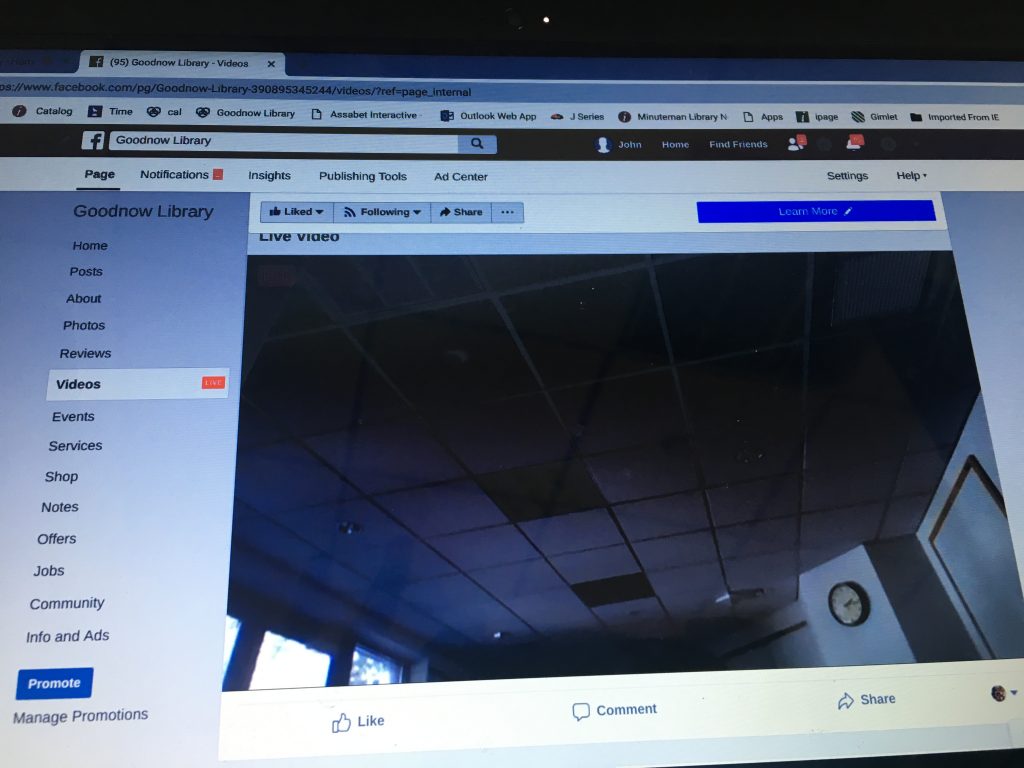 Hover the mouse over the video and you'll see options to make it full screen. Do that! It should work! 🙂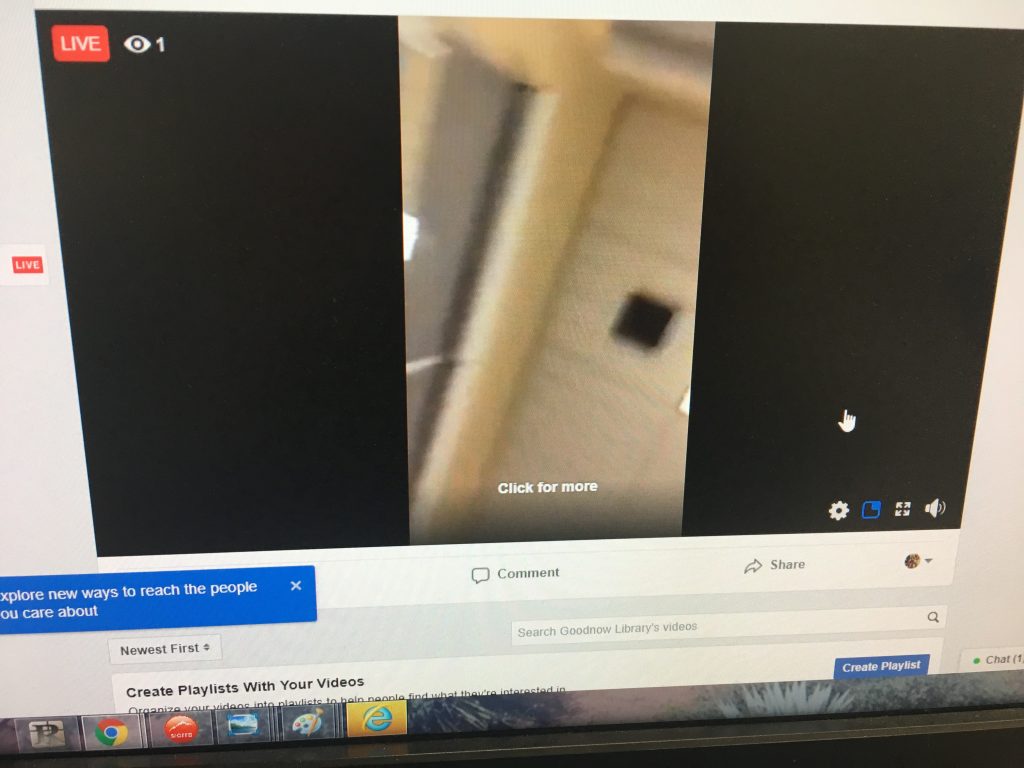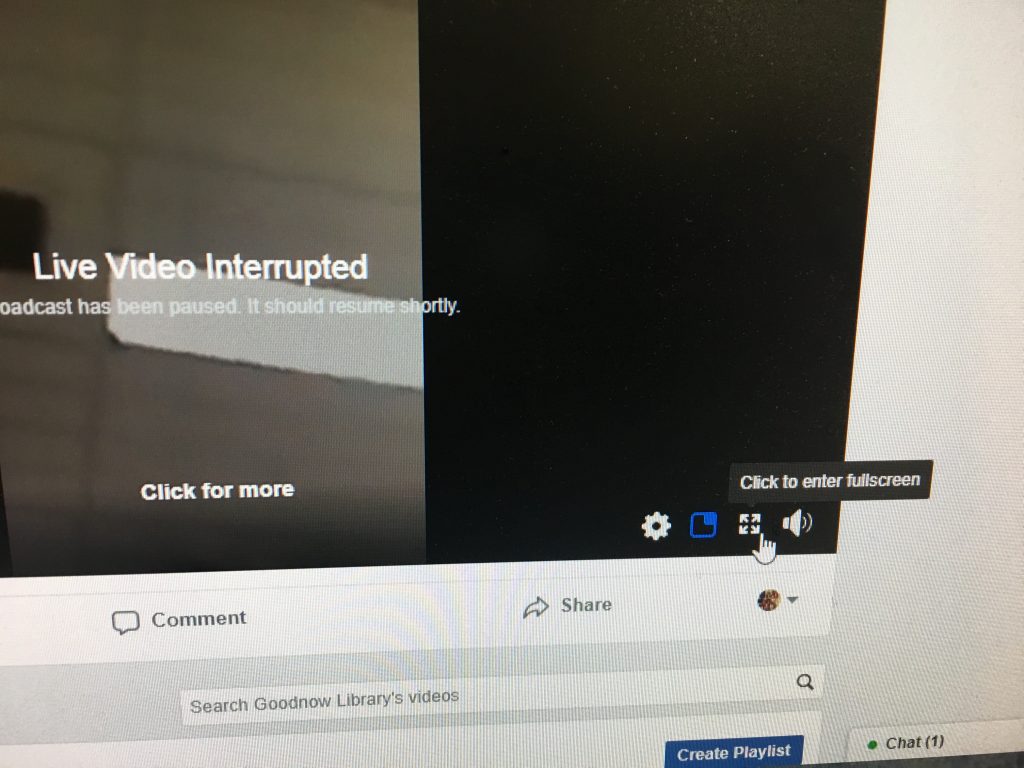 BONUS! If for some reason the TV power cord is unplugged from the TV itself, it gets plugged into the back in kind of a tricky spot. It's here: