TODAY! Final Pop-Up Library of the Season!, 11/19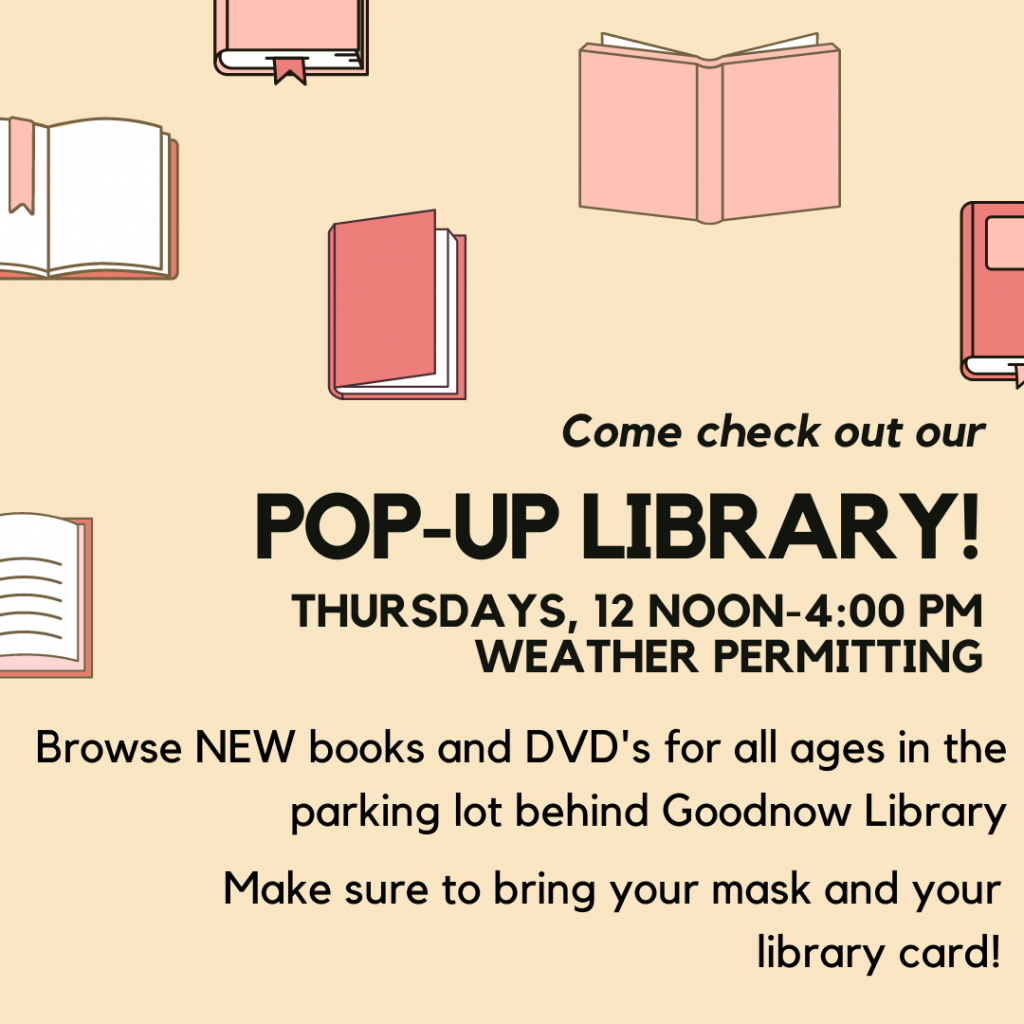 Come and browse NEW books in the sun! A browsing library will be set up outside in the library parking lot this Thursday from 12-4 PM. This will be our last Pop-Up Library this fall as the temperatures are dropping. Please stay tuned as we look for new and creative way to get books to you!
We will be admitting a limited number of patrons at a time to browse and check out new materials. Each patron must wear a mask and hand sanitizer will be provided prior to browsing. Also, don't forget to bring your library card!
Categories: Uncategorized