Goodnow Library Quick Guide to When to Work
This guide is not meant to be comprehensive. Please ask your supervisor for further guidance and see him or her if you have questions.
Finding the "Help" guide in When to Work
The Help section in When to Work has guides to almost anything you need to know about When to Work. You'll find the Help section on the home page after you login.

Getting in and checking your schedule
Log into when to work using the link: https://whentowork.com/logins.htm Enter your username and password.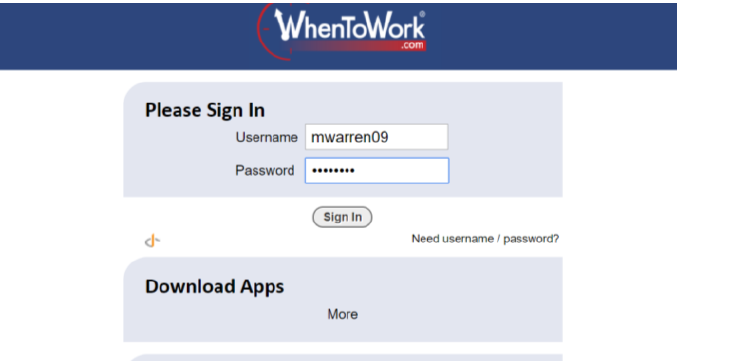 Home page
On the home page, click "show my schedule"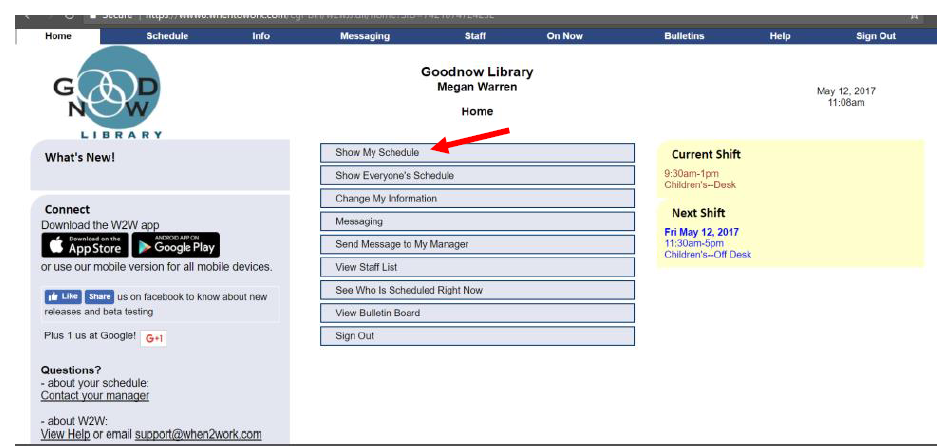 Show my schedule
When in the schedule section, make sure you are in "My Schedule" not "Everyone's Schedule." You can view your schedule for the week, month, or upcoming. Upcoming shifts are shifts in the next month or so. Under "week" or "month" you can scroll through dates by using the arrows on either side of the current date.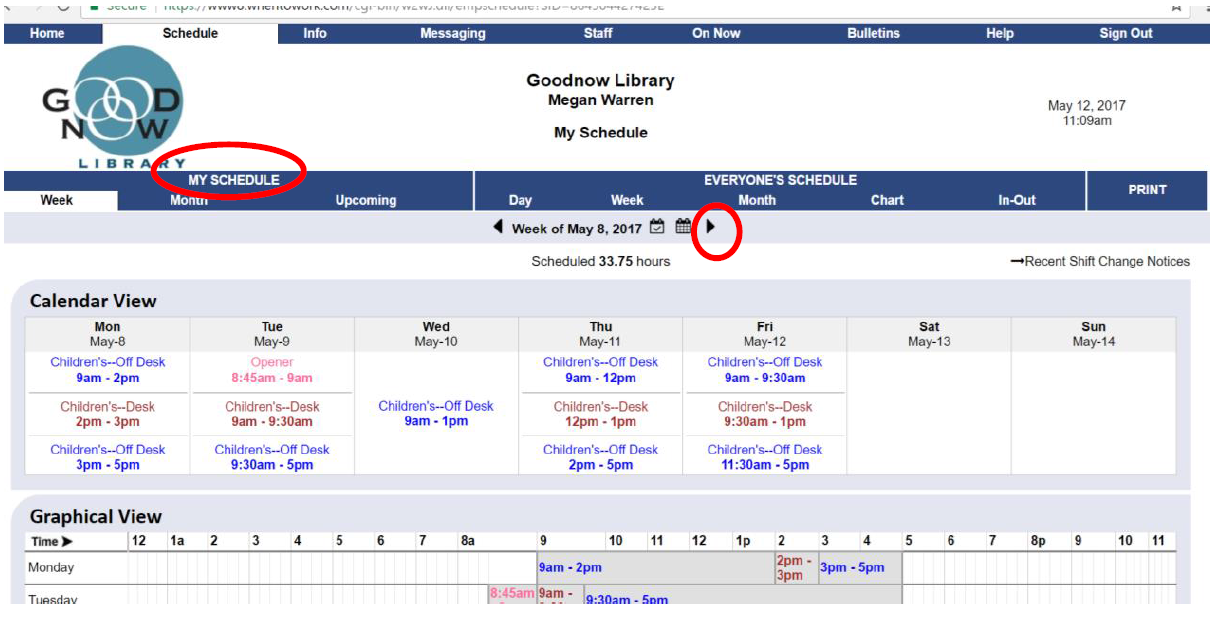 If you find any issues with your schedule, contact your supervisor immediately. For more information on how to check your schedule, look at When to Work's help guide to Checking Your Schedule.
Changing your information in When to Work
The option to change your information is on the home page. In the "Change My Information" page, you'll be able to update your e-mail, phone number, and address. You'll also have the option to receive notifications via text and/or e-mail. If you have questions, see your supervisor. For more information, see the Help guide.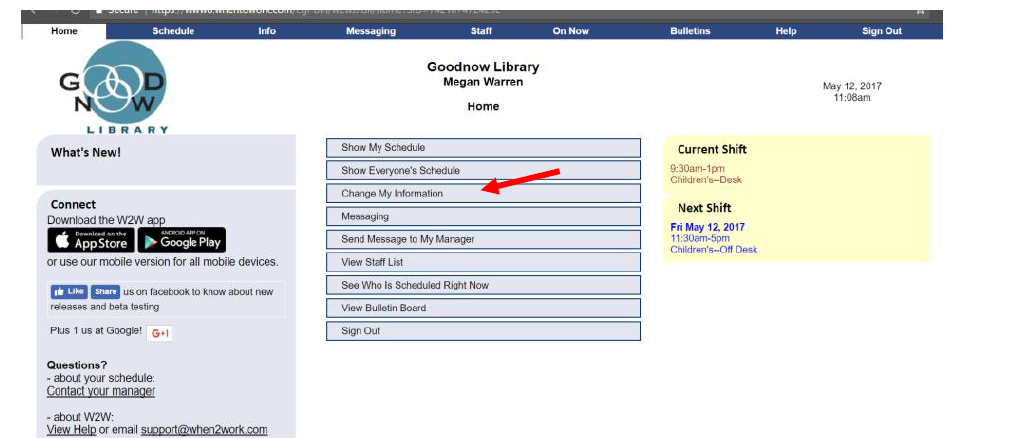 When to Work App and Adding your shifts to Google Calendar
To learn about using When to Work on your phone, iPad or tablet, see the directions found HERE.
To learn how to download your schudule to Google calendar, follow the directions found HERE.
When to Work features and the Home Page
As of right now (September 2018), Goodnow Library only uses When to Work for scheduling purposes. Messaging, bulletin board, and notices are not used by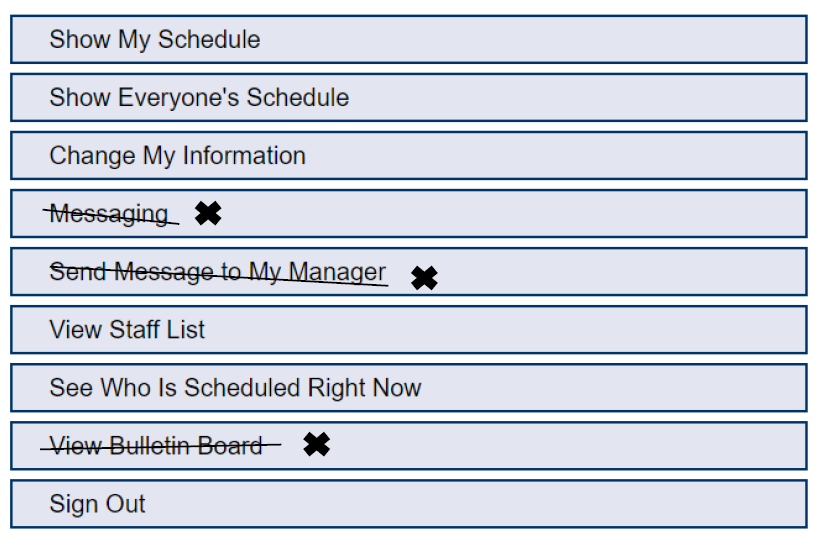 staff.
To request off, please do so with the paper form provided by your supervisor. DO NOT request off through When to Work (though days off will appear in your schedule).
Reminder that the Help section in When to Work has guides to almost anything you need to know about in When to Work.
Find the Help section HERE!