Children's Summer Reading 2020
June 22nd – August 14th

Summer Reading is now ONLINE!
We invite you to imagine a new kind of Summer @ Goodnow
Due to COVID-19 and the need for social distancing, our Summer Reading Program has been re-imagined for Summer 2020. Registration and participation is now on Beanstack, our new online reading platform! Track your reading, earn badges and prizes, and read for a good cause this Summer @ Goodnow! 
Here's how it works:
Register Online:  Visit goodnowlibrary.beanstack.org and sign up for the Summer Reading Challenge! 

Already registered for our Goodnow Reads Spring Challenge? Login with the same account information to sign up for our Summer Challenge! Want to use your phone or tablet? Download the free Beanstack app from the Apple App Store or the Google Play Store to track your Summer Reading activity on-the-go.

Track Reading, Earn Badges & Win Prizes:  Track reading and earn virtual reading badges for minute milestones (15 minutes, 30 minutes, 1 hour, etc). Participate in at-home activities to complete online activity badges. Log reading minutes at least once each week to

be entered into weekly and grand prize drawings!  

Read for a Good Cause:  For every registered reader, the Friends of the Goodnow Library will donate $1 to the Sudbury Community Food Pantry. We hope to reach 2000 readers! Register and help us help the Food Pantry this summer.
Pre-registration begins Monday, June 15th
Program begins Monday, June 22nd
Need help registering? Contact us at 978-440-5540 or email us at [email protected]
 Optional Companion Packs 
Summer Reading Companion Packs will be available for contactless pickup at the library the week of June 22nd. These packs will include the following optional components to use in conjunction with Beanstack online.
Paper Reading Logs and Stickers: Paper Reading Logs can be used to track minutes of reading in a child-friendly way. Want to skip the trip to the library? Click HERE to print out your own Reading Log from home! 
Necklace Starter Kit: A new twist on our traditional bead reward system! Our Companion Packs will include a Necklace Starter Kit with a necklace, brag tag, and enough beads for 12.5 hours of reading! What if you read for more than 12.5 hours? Super Reader Kits are available with additional beads! Email us with your name and address at children.sudbury.ma.us to request a Super Reader Kit to continue building your necklace!
For contactless pickup of a Companion Pack, register HERE (link coming soon!) for a pickup time.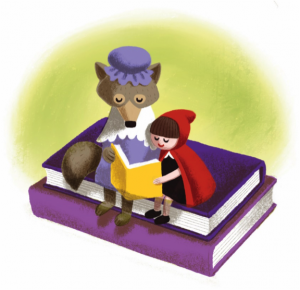 Virtual and Take-Home Activities
This summer, instead of traditional in-person programming, the Goodnow Library will offer virtual and take-home activities to get children excited about reading! 
Check out our Children's Calendar for details about virtual programs on both Facebook and Zoom. We'll have our weekly Music Makers and Storytimes, plus virtual Escape Rooms, online Book Clubs, virtual Family Trivia Nights and more!
Starting the week of June 29th, Imagine Your Story Take-Home Activity Kits will be available for contactless pickup. A new kit will be available each week and will contain activities for kids to explore at home:
For ages 4 and up:  Kits will include materials and instructions to complete a variety of STEAM and craft activities. Each week kids will explore a different Fairy Tale through hands-on projects.
For under age 4:  Need a simple craft project for your toddler?  There will be kits available for ages 18 months – 3 years.
For contactless pickup of a Take-Home Activity Kit, register HERE (link coming soon!) for a pickup time.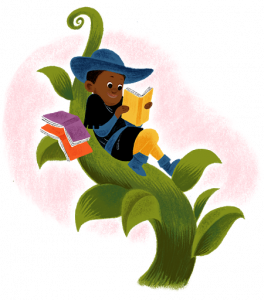 Book Suggestions
The Goodnow Library has lots of great book suggestions to read or listen to this summer:
Massachusetts Children's Book Award Books 2021
The Association for Library Services to Children 2020 Summer Reading Lists
Recommendations for ebooks and audiobooks available on Hoopla (Link coming soon) and Overdrive/Libby (Link coming soon)
Summer Reading for Teens and Adults
Teens and adults can also join in the fun of Summer @ Goodnow. Find out more about Teen Summer Reading (for rising 6th- through 12th-graders) HERE . Find out more about Adult Summer Reading HERE.