Finding the G Drive on Children's Computers & Saving in G Drive.
The "G" drive is where library workers store documents. In general, you should store things here instead of on the desktop. Desktop items may get deleted.
Sometimes the G drive is difficult to find on the children's computers. Here's how to find it and open up documents that are in it.
Open up the little folder on the bottom of the screen.  Then, scroll down until you see "Network." Under Network, cluck "SERVERGL." When you're there, click "Goodnow"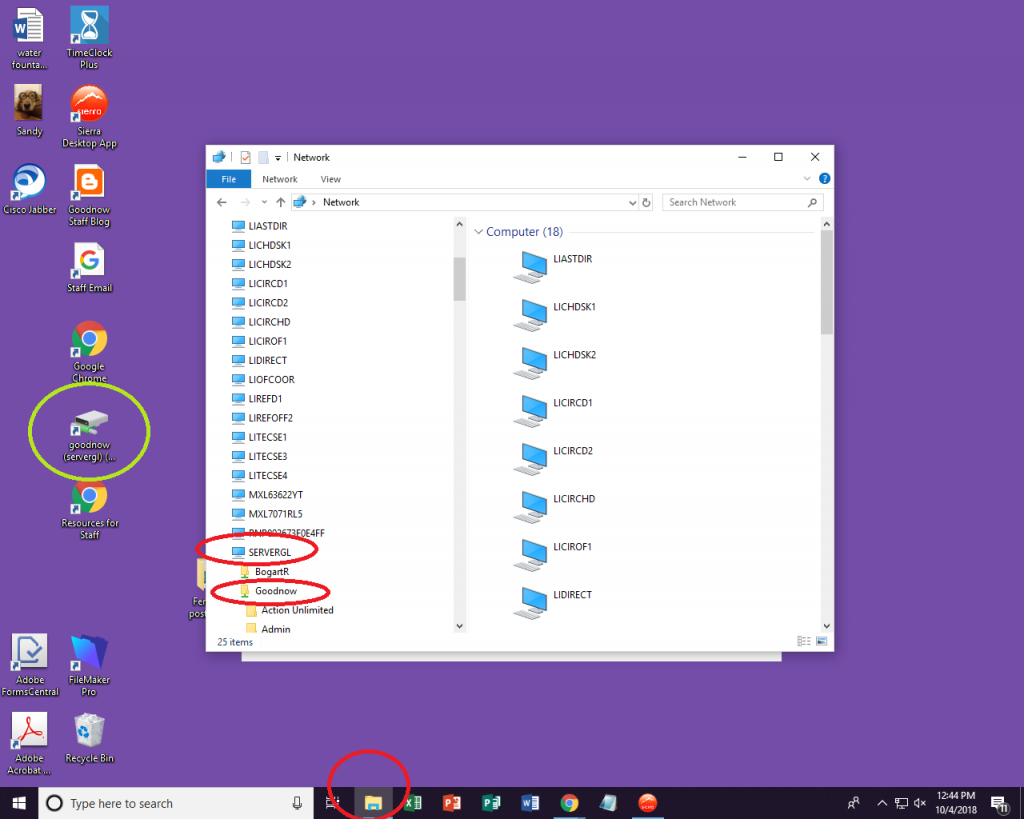 OR you can just use the shortcut on the desktop, which is circled in green.
To save things in the G drive, Go to "Save As" "Browse" and "This PC"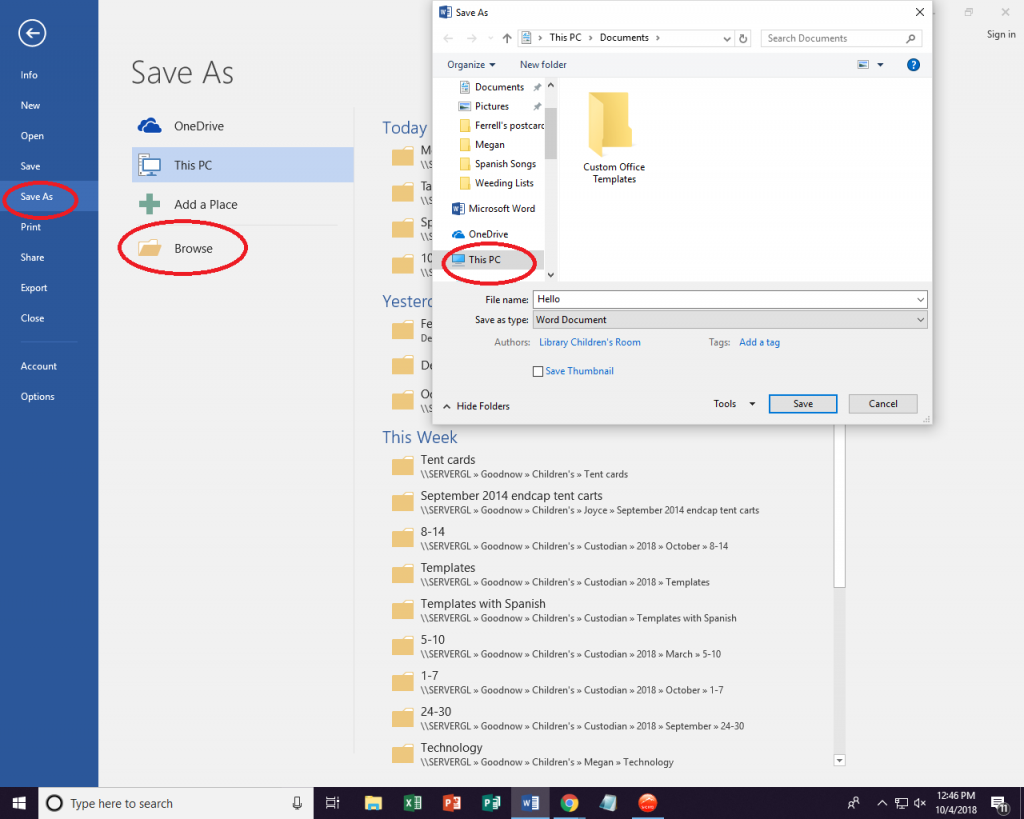 Look for "SERVERGL" under "Network"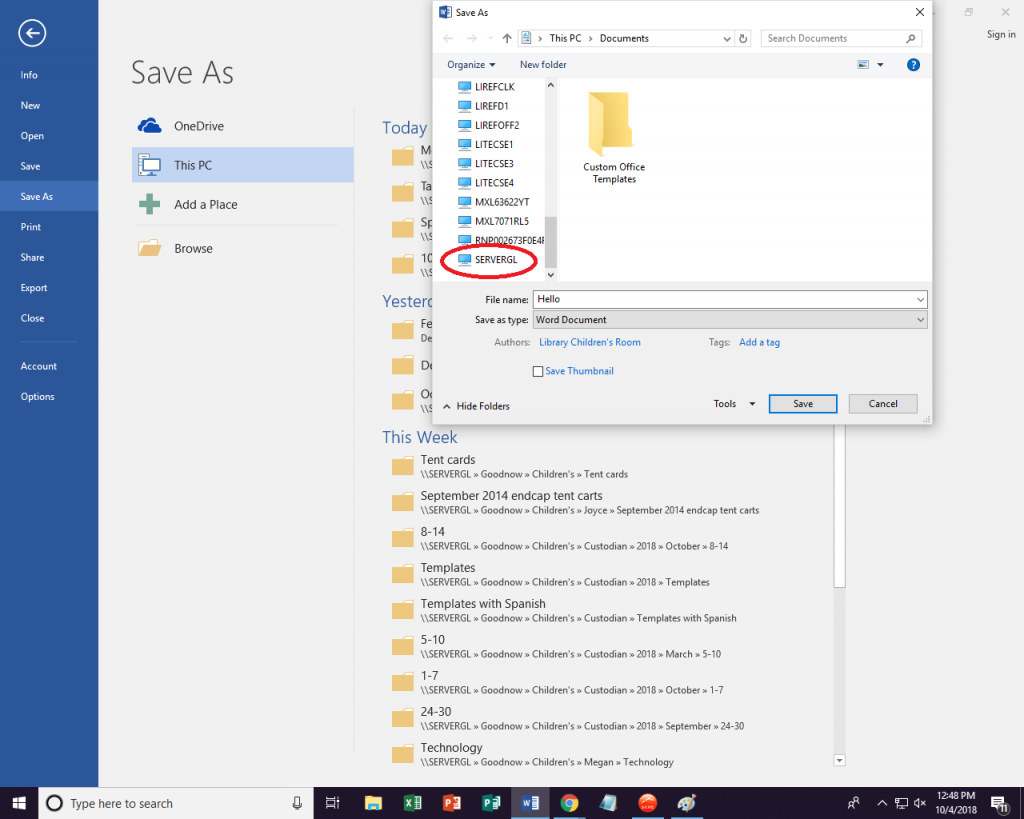 Click on "ServerGL" and then click on "Goodnow." When you're in Goodnow,  save things in the Children's folder.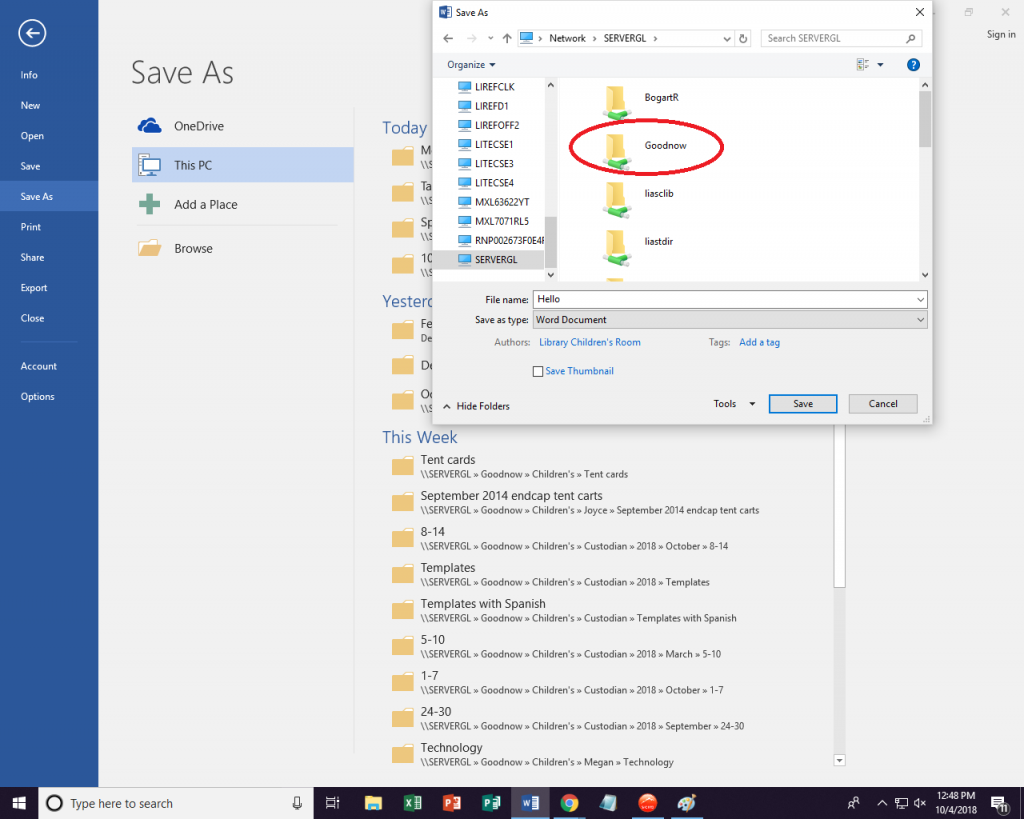 If you'd like to make a new folder, (while you're in the children's folder) right click with the mouse. click "New" and then "folder"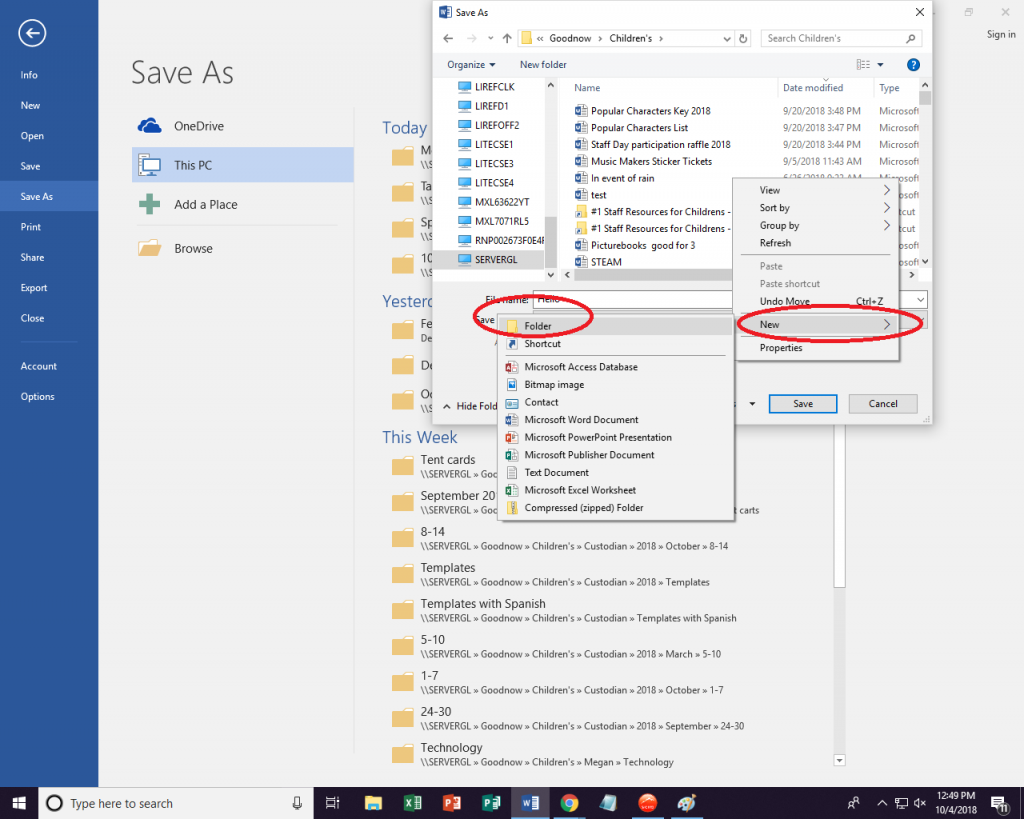 Name your folder and hit enter on the keyboard when you've finished.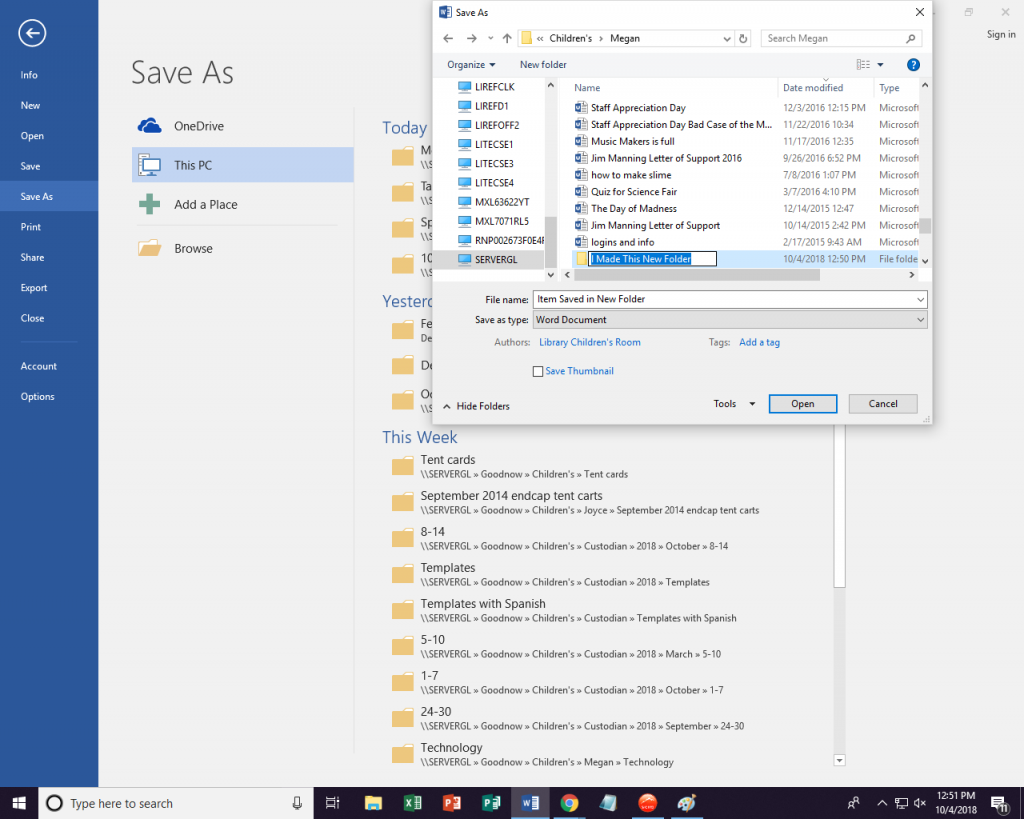 Make sure to enter your folder by clicking on it so that your item is saved in your new folder.