Library News
Goodnow Goes Fine Free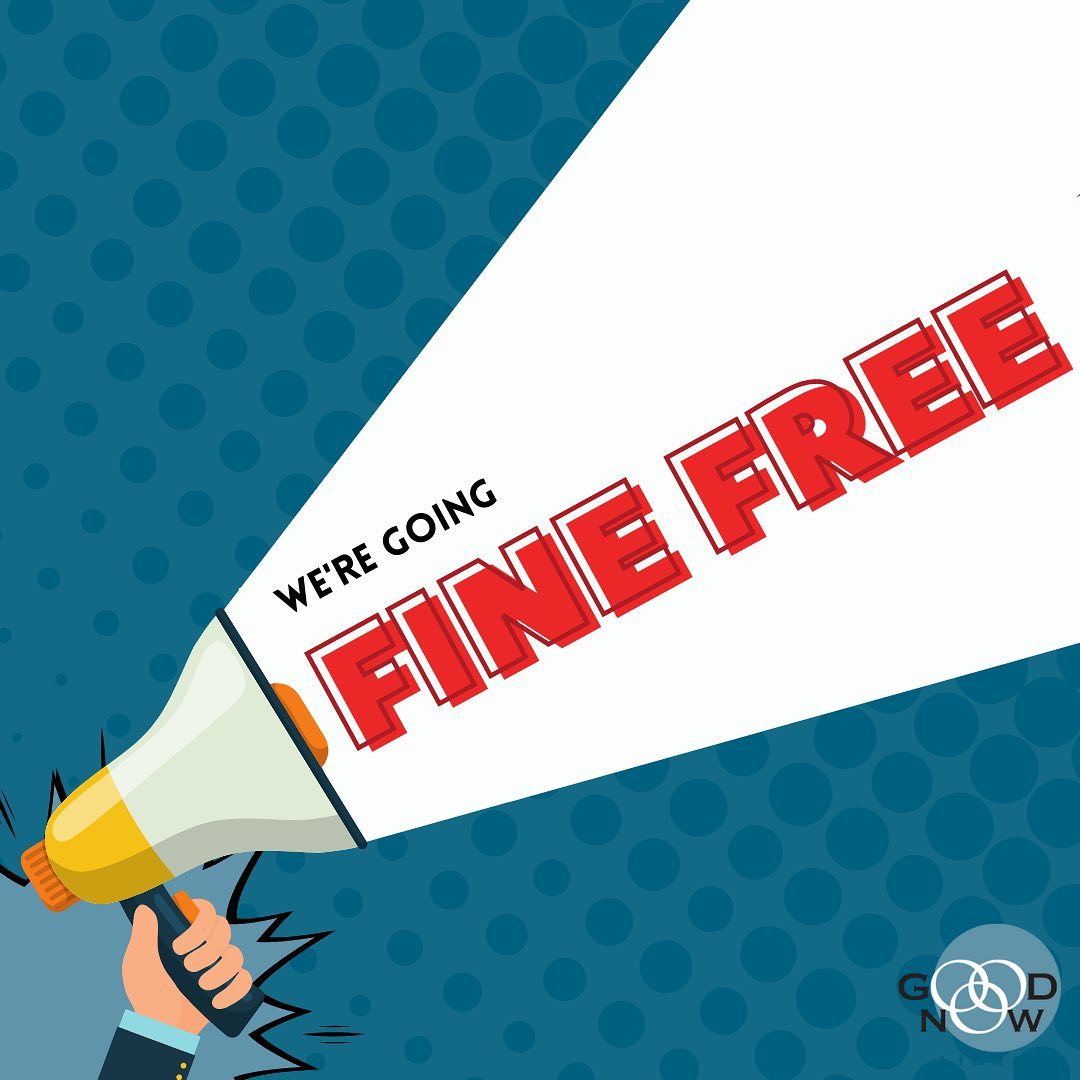 We are pleased to go fine free starting in the New Year (2022). Fines served as an enforcement mechanism to induce the return materials. But that idea, like the 19th century, is behind us. Our goal is to encourage, not enforce. We strive to remove barriers and welcome all. We are proud to take this step to eliminate late fees to advance our goal of inclusion and accessibility.
 "No overdue fines" does not mean "no responsibility"
Due dates still apply, and we owe it to each other to bring materials back. Borrowing privileges are suspended if you owe more than $100 in billed items.
Will overdue fines be waived on ALL materials?
Overdue fines will be waived on all items checked out at the Goodnow Library. I you pick your materials up at another library, fines may apply.
Fines will not be waived on Comcat/Worldcat interlibrary loan items. These are items from outside the Minuteman Network. If you're not sure about an item, just ask us when you check out.
When does an overdue item become a billed item?
Bills are generated two weeks after the last overdue notice.
What if I return an item for which I've been billed?
The bill (item replacement cost) is removed
from the account.
Will I be charged fines for items owned by other libraries?
Items that are checked out at Goodnow will not accrue overdue fines, regardless of where the material came from within the Minuteman Library Network.
WHY ELIMINATE OVERDUE FINES?
Getting rid of fines helps close the opportunity gap.
Fines hinder library use for community members with limited or fixed incomes.
Fines are currently not applied to all library materials.
Fines do not accrue on e-books and e-audiobooks.
When fines disappear, library use goes up.
Public libraries that have already gone fine-free have seen increases in circulation and patron registrations.
Research shows that fines are not an effective incentive to return materials on time.
"We want you to come to the library. We want to make it as easy as possible. We don't want our rules and regulations to confuse or alienate you. We are getting rid of our late fees so you can worry about other things in your life you really can't be late for, like, school, work or that project report. We want to talk about great books and programs with you, not argue about fines. Let's be efficient, equitable and forward-thinking and get rid of fines." —Esmé Green, Library Director