Library News
Goodnow Seed Lending Library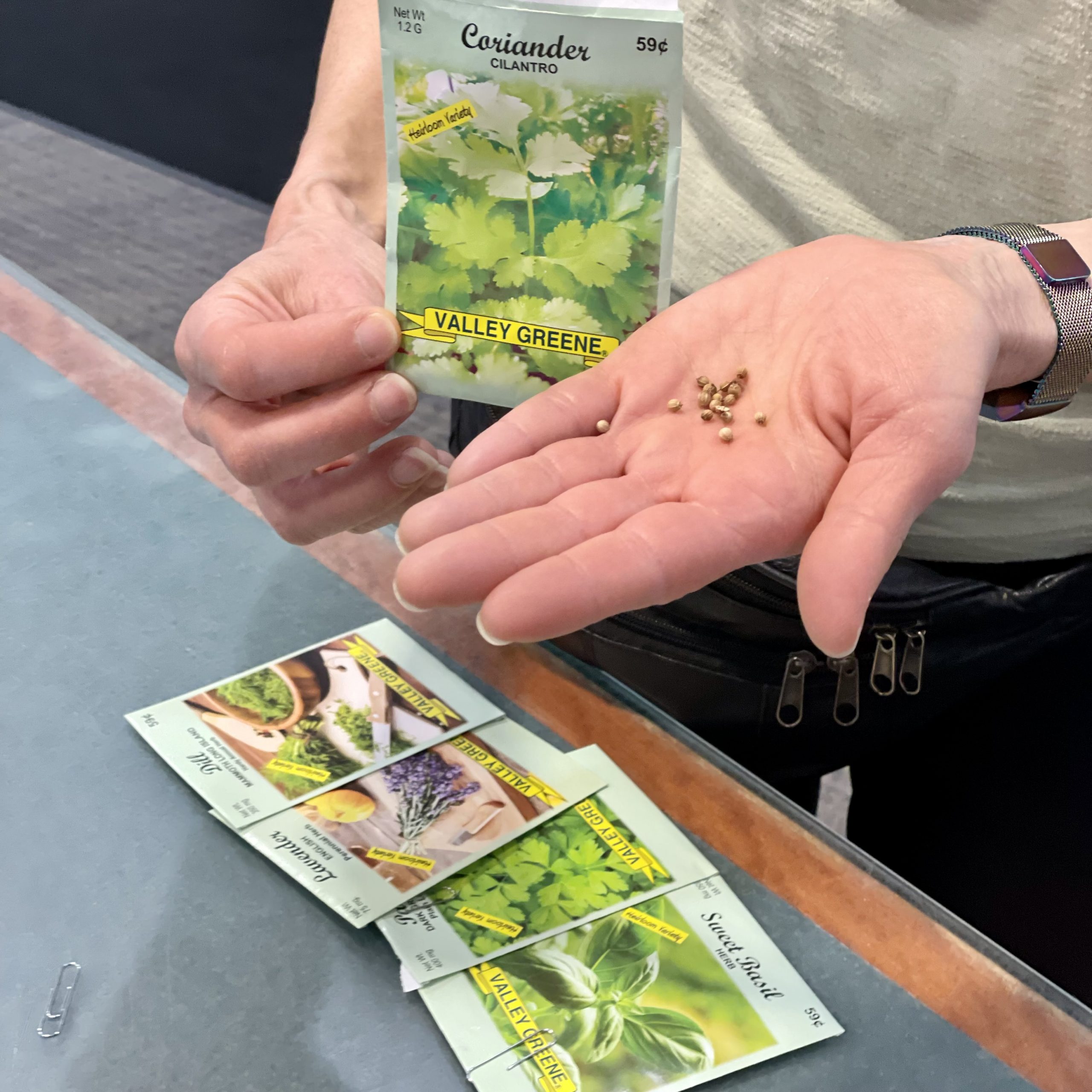 Have you ever been left with too many seeds after starting your garden for the season? Maybe you want to try gardening out but don't want to invest in multiple different packs or seeds. Or perhaps you like to harvest seeds from your own grown vegetables and would like to share their success with others! Goodnow can help!

Our new seed lending library is located on our first floor in the New Books area and is part of our commitment of supporting sustainability in Sudbury. Stop by to browse our selection of seeds!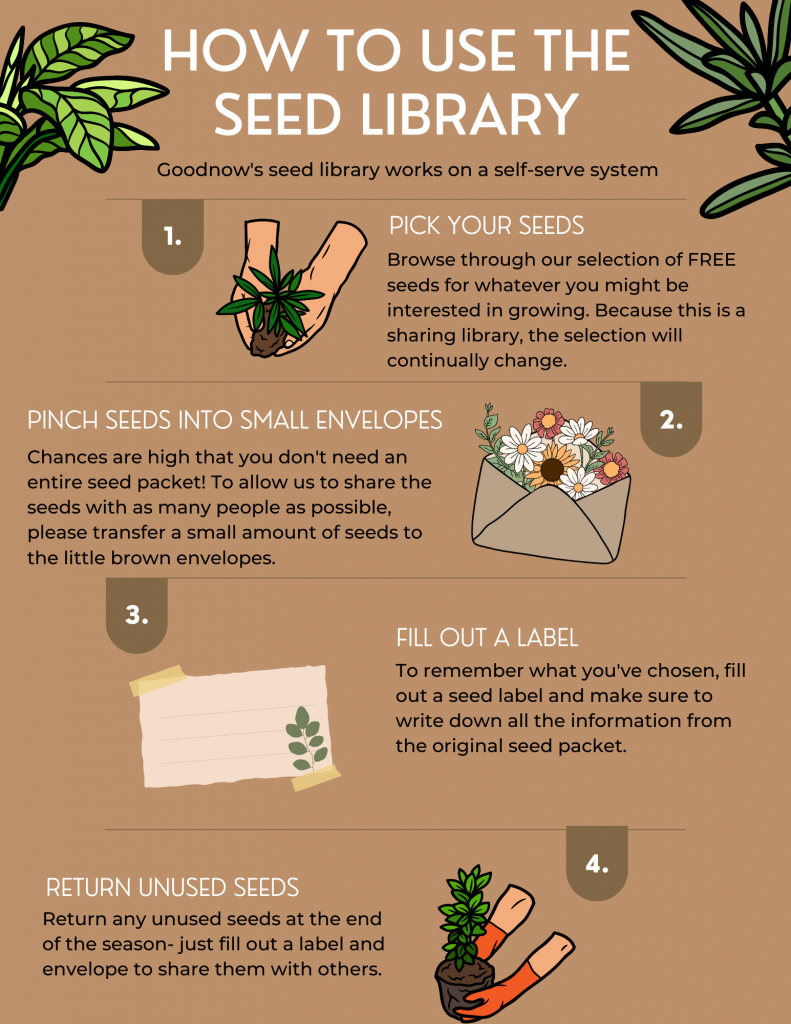 ---
Seed Lending Library F.A.Q.S

Who can Borrow Seeds?
Anyone can borrow seeds from the seed library. You don't need to be a Sudbury resident or have a MLN card.
What do you mean "borrow" seeds? How can I do that if I plant them?
Plant the seeds! At the end of the season, you return seeds from the next generation of plants. Don't worry there are no fines if you don't save seeds; however, if we all start to save our seeds then our community can be more resilient and you'll have your favorite seeds for next year already.
How does it work?
It's self-serve and self-check out. Our seed library is currently located downstairs in the New Book section by the stairs. Browse our selection and fill the small envelopes with the seeds you want to take. Remember to fill out the ID card so you know what you have! Bring back seeds with the same process.
Do I have to bring seeds to participate?
No, but bringing seeds helps to keep the library stocked.
How can I get involved?
If you have a special talent, that you'd like to share, let us know. We'd would love to offer seed saving and planting classes taught by volunteers from the community. Reach out to us at [email protected]