---
​Serving the community, one book at a time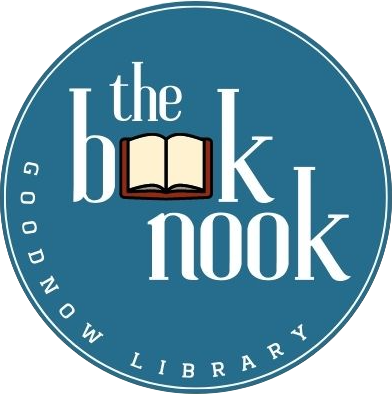 Book Sales
The Goodnow Book Nook is a gently used book store, operated by the Goodnow Library Foundation, based on the concept of giving back to the community. Generous donors give books to the Goodnow Book Nook and all proceeds from book sales go directly towards programming and activities at the Goodnow Library.
Buying is easy and flexible, and available 24/7 through the online site, or right here in the Library. The Book Nook carries everything from thrillers to bestsellers to cookbooks to picture books. Here are a few highlights:
The Book Nook offers free delivery to seniors living in Sudbury
You can purchase gift cards to the Book Nook
Free delivery to teachers at Noyes, Haynes, and Loring
The Book Nook's selection changes weekly. Please continue to check back!
Donating Books to the Library
We gratefully accept books and DVDs in good condition. Unfortunately, we cannot accept textbooks, worn or marked-up books, magazines, encyclopedias. We ask that you limit donations to 1-2 boxes or bags per visit. Please bring donations to the staff at the main circulation desk. Do not leave donations outside the library. Thank you for your support!

Email [email protected] if you are interested in helping sort donations or help out with our book sales!