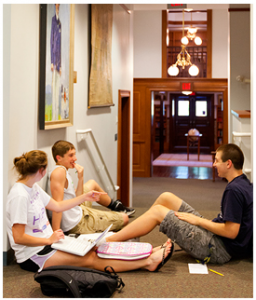 Teens are always welcome anywhere in the library!
The Teen Area, on the second floor of the library, is a space reserved just for middle school and high school students to talk, study, relax, or read. When school is not in session, the room is exclusively for teens ages 11 and up.  Adults and younger patrons are allowed to come in and look for a book, but the hang-out space is purely for tweens and teens in the Goodnow Library.
It's your library. Own it.