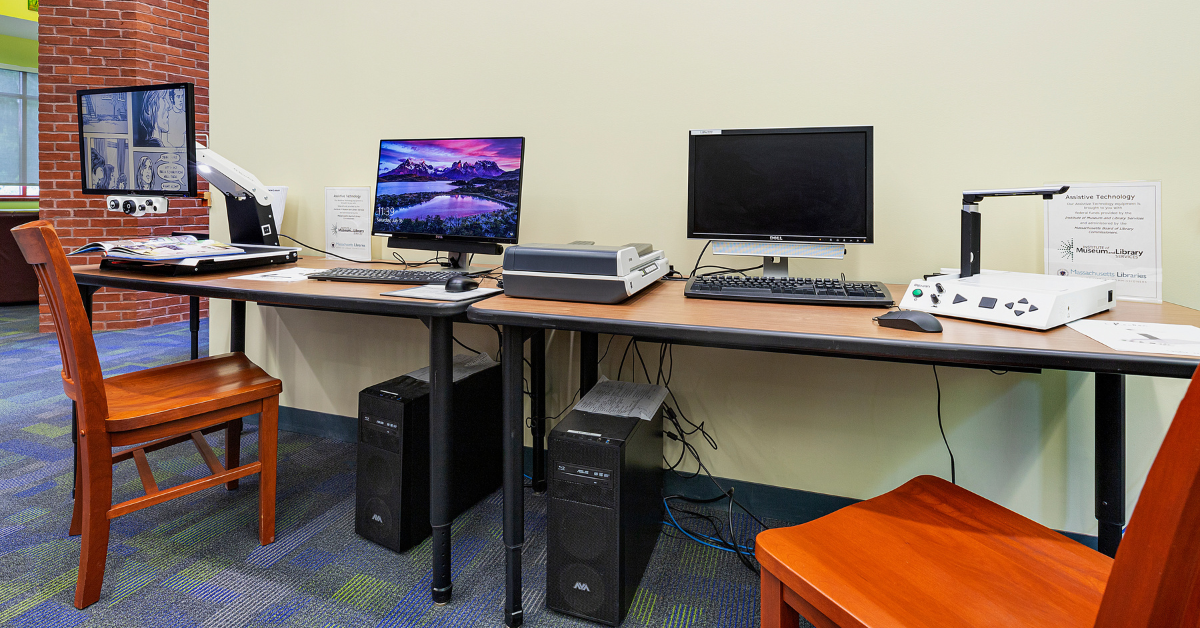 The Library is pleased to provide several assistive technology devices that will be of interest to people who are blind or have low vision. These are available for use in the library, and they're a great chance to try before you buy if you're thinking of investing in technology for your home.
---
The equipment includes an iSee, a high definition video magnifier. You can use it to read a book or magazine, or to get a better look at photos of your grandchildren. Because it uses video technology, you could use it to write a letter or even to untangle a knot in your knitting! It allows you to change magnification, contrast and brightness or color to get the best possible image for you.
---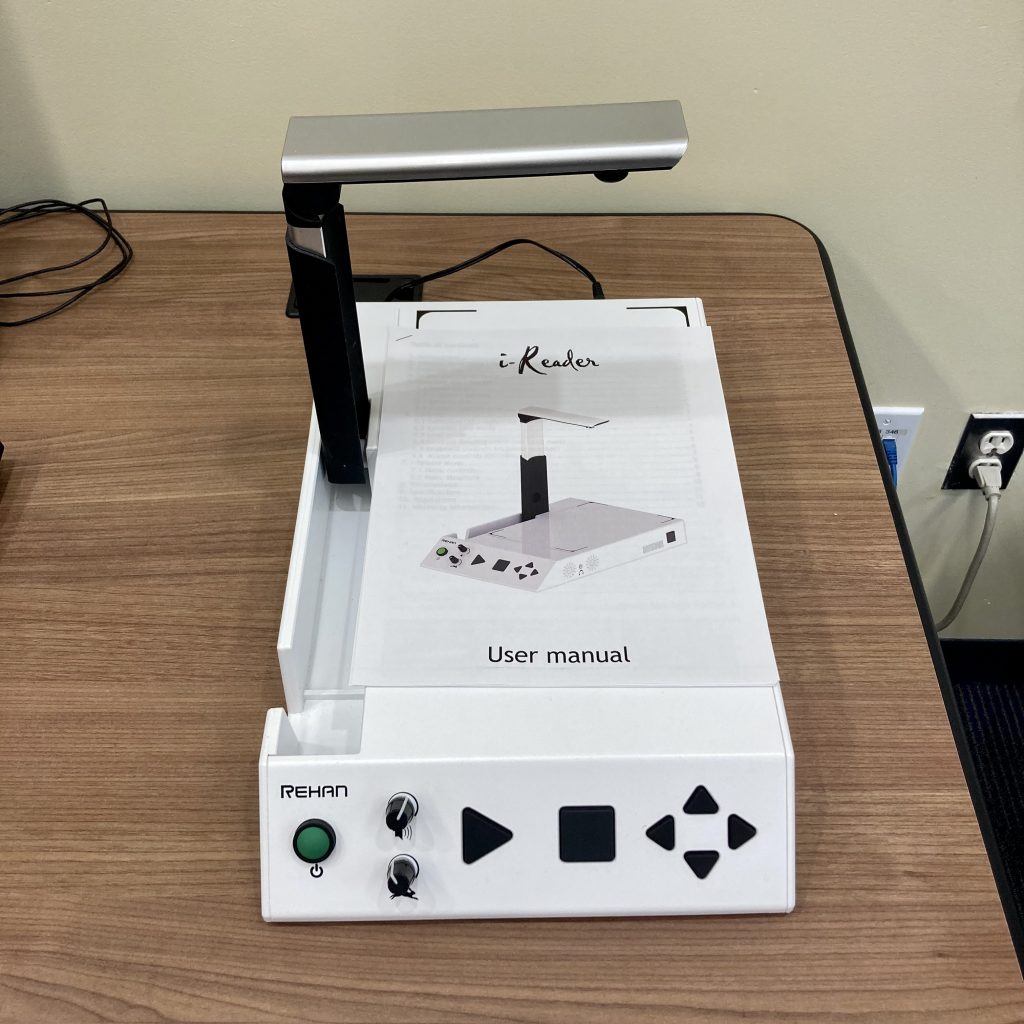 Another device is an iReader. With this, you can place any printed material on the surface and the iReader will read it to you. Headphones are provided…or bring your own!
---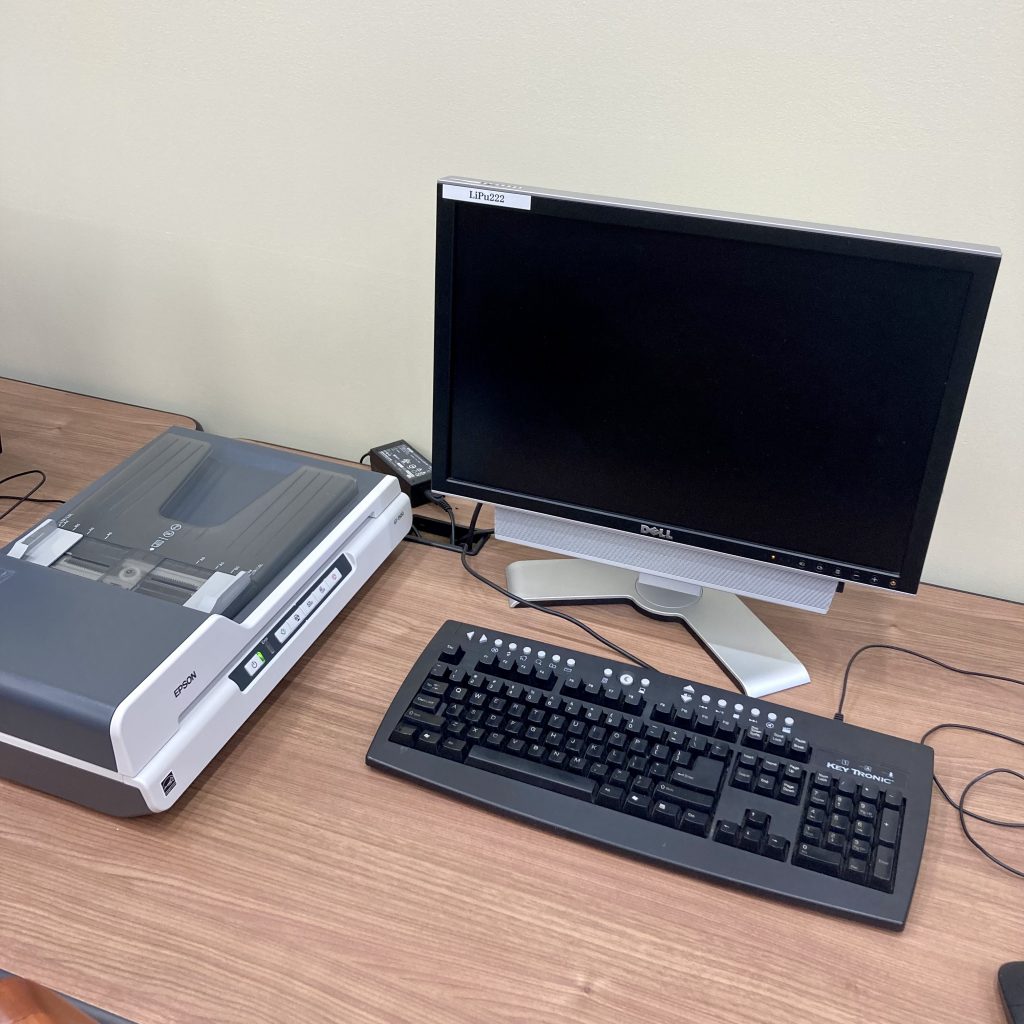 We've also added two computers. One has Kurzweil 1000, the award-winning text to speech software that makes printed or electronic text readily available to people who are blind or visually impaired. Whether you're surfing the net, or using the attached scanner to access books, magazine or other printed documents, Kurzweil software combines accessibility, communication and productivity tools to ease and enhance your reading, writing and learning experience.
---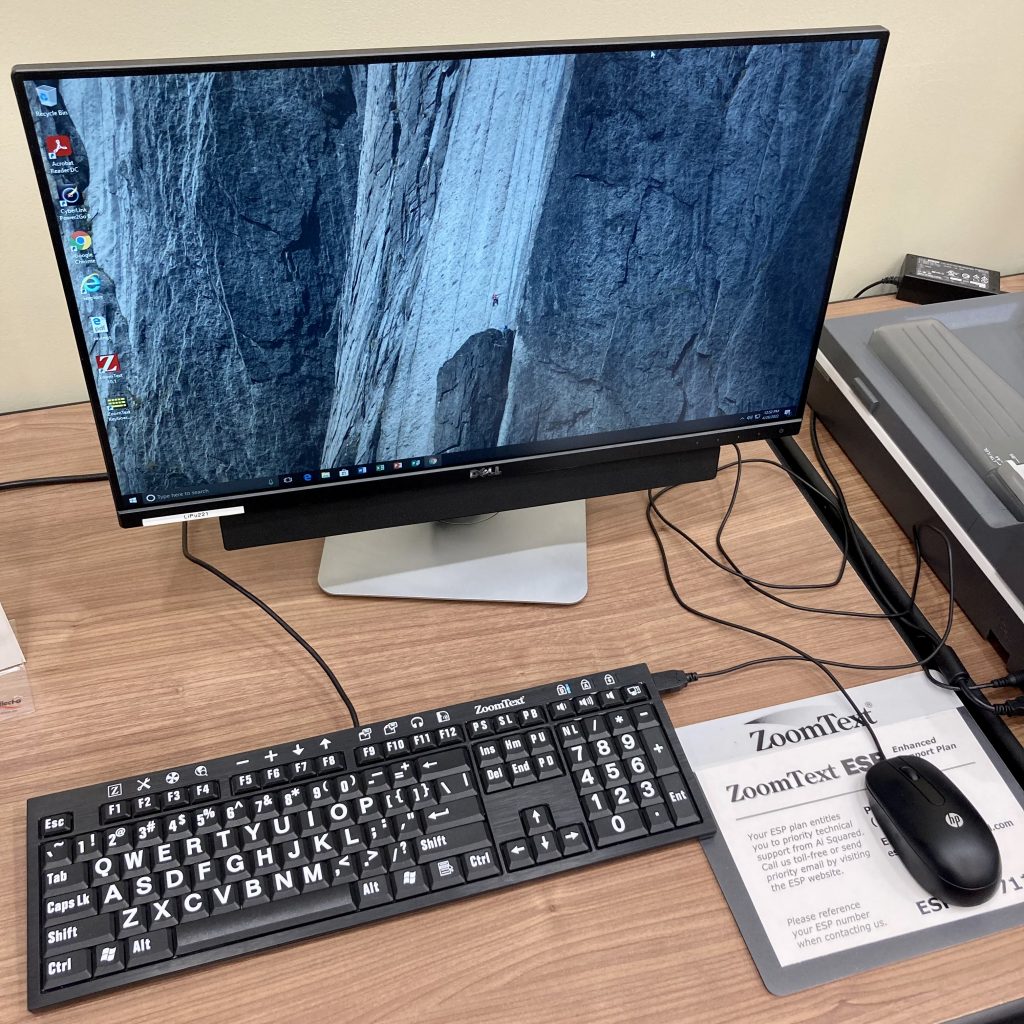 A second computer will have ZoomText Fusion, a magnifier which brings a variety of size, contrast, brightness, and color settings to the computer screen. Like iSee, you will be able to adjust the settings so they're right for you. In addition, ZoomText includes a screen reader, and a large-print keyboard with shortcuts to ZoomText's many features
---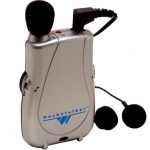 PockeTalker Ultra personal amplifier
For assistance on a smaller scale, we have a Pockettalker Ultra assistive hearing device, and a Humanware Explore 3 handheld electronic magnifier, available at the Reference desk.