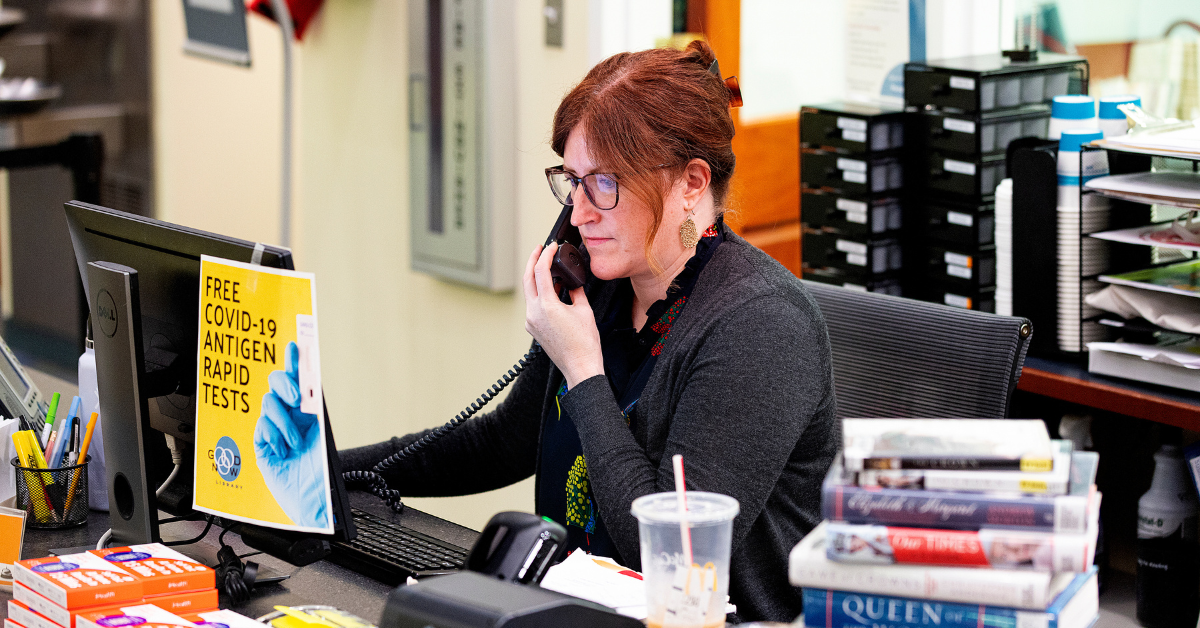 Our librarians are here to help you find the information you are looking for
Answer questions – We will happily search until we find what you're looking for!
Help you locate information on your subject in this library or others through the:
Teach you about our many online resources:

We'll introduce you to our databases and online resources, which are available in the library and (in most cases) from home.
We'll point you in the right direction to search Consumer Reports, take practice tests, download music, consult encyclopedias, and find thousands of articles from magazines and newspapers.
You can also reach us by phone at 978-440-5520 or email during regular library hours.