Unable to travel to the library?
Goodnow to Go may be the answer.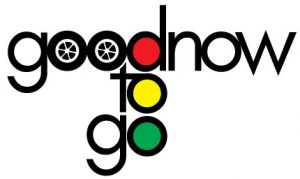 To advance the Library's mission to offer or enhance services to the town's currently under-served residents, Goodnow Library, in collaboration with the Sudbury Senior Center, offers free delivery of library materials to those unable to travel to the Library.
This service is free of charge to Sudbury residents of private homes, apartment buildings, or assisted living facilities who are unable to travel to the library due to a temporary or permanent disabling condition. You will need a library card in good standing to participate. If you do not have one, we can help you with the process of obtaining one.
You can tell us what items you want, or we can select for you based on your preferences. Start today by filling out this form.
You may return this form to the Goodnow Library in person, by email ([email protected]), or mail it to:
"Goodnow to Go"
Goodnow Library
21 Concord Rd.
Sudbury, MA 01776
A Senior Center volunteer will deliver materials to locations and return them to the library for you. Deliveries and pick-ups will occur approximately every two weeks.
Contact Michael Briody, [email protected], 978-440-5535 for more information.