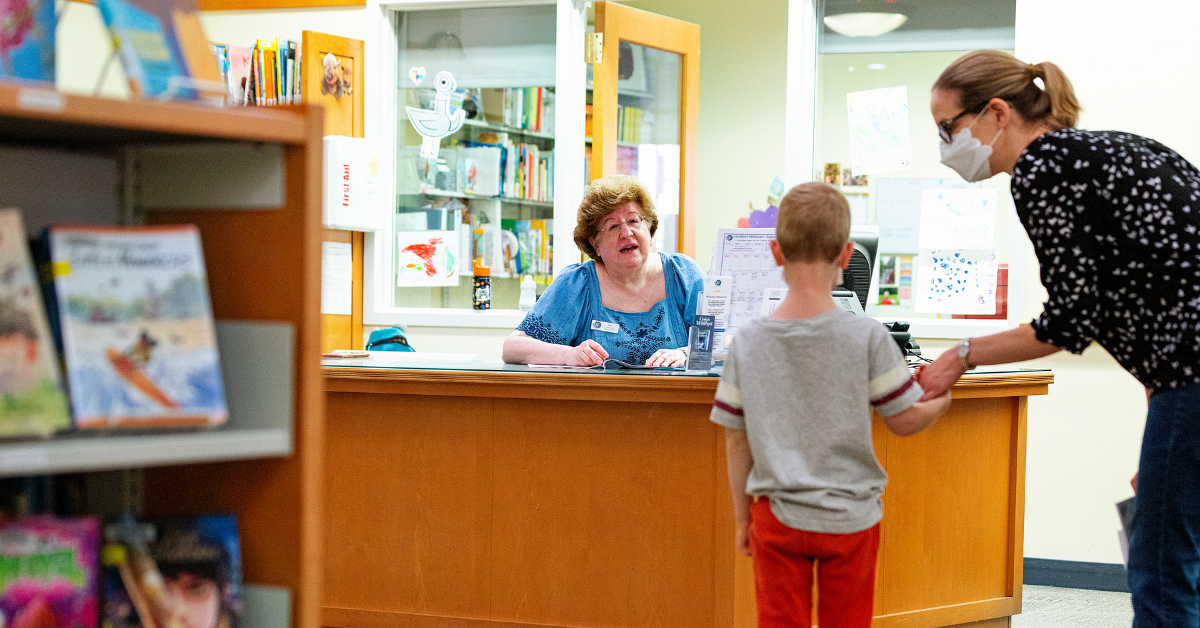 New cards
Library cards are free! They are quick and easy to get, with no waiting. We welcome any Massachusetts resident over the age of 5 to apply for a library card. If you have lost your card, don't worry, we offer free replacements.
If you already have a library card from any of the members of the Minuteman Library Network, you can use that card at the Goodnow Library. If not, bring some identification showing proof of residence (such as a driver's license) to the library. In a few minutes, after filling out a simple form, you will have a card good throughout all 44 libraries in the Minuteman network.
---
Temporary Online Cards
Don't have a card yet, but need access right now? We've got you covered!
You can apply for a library card from the Goodnow Library online today. When you complete this online form, you can create a temporary, electronic, 30-day Minuteman library card.
You can use this temporary electronic card to:
Login to My Account and establish a PIN.
Use state-provided online research databases within Massachusetts only.
Place up to 5 requests on Books, DVDs, CDs, etc. in the Minuteman Catalog.
Use our Digital Catalog.
To complete your registration and get a full-service library card, visit the Goodnow Library in person.
Important notes:
After 30 days, temporary accounts, including item requests, are deleted. This includes items from the Digital Catalog.
When visiting the library, please mention that you have already registered for a temporary card and bring your temporary library number or a copy of the confirmation email.
My Account
My account is the place for you to place holds, renew eligible items, keep track of your requests and checked out items, pay fines and more. Access it here!
---
Mobile App
With the MLN Mobile App, you can store a scannable digital copy of your library card, access and manage your library account, and find out more about the library and its collections.
Download for free at: