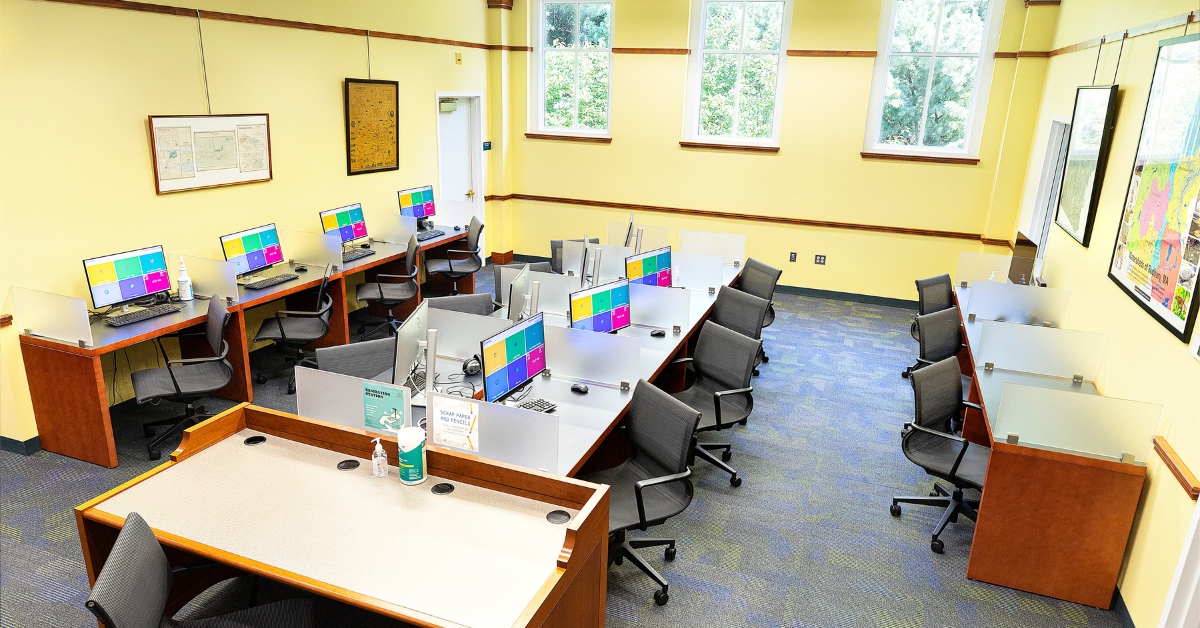 The Goodnow Library offers a variety of ways to access the Internet and other programs you may need.
WiFi
Wireless access (WiFi) throughout the building lets you connect your own device to the internet. The network same is "Sudbury" and you do not need a password.
Computers
Library computers, located in the Reference Department, have Internet access and Microsoft Office.
Library iMacs have Internet access and Pages.
Chromebooks, located in the Children's Departments, have Internet access.
Printing & Copying
Printing is available from any public computer to one of our centrally located laser printers. There is no charge for the first 10 pages, and thereafter at a cost of $.15/sheet for black & white, and $0.50/sheet for color.
You may print wirelessly by sending any document as an attachment to [email protected].
Our copier is located near the computers, and has the ability to scan to email or to a flash drive (we have flash drives you can borrow to transfer your scans to a computer).
Our Microfilm reader is located on the second floor near the Assistive Technology.
3D printing is available in the Sara Sherman NOW Lab. Please see our online form for submitting 3D Printing Requests.
Faxing
The library has a public fax machine in the reference department. It requires a credit card and the domestic rates are $1.75 for the first page and $1.00 for each additional page. (International: $3.95/$3.45.)
This machine is completely self-service. Simply lifts the handset and follow the step-by-step instructions.
Free Fax-from-Computer Options
The following websites are free services that allow you to send a file from a computer to a fax machine