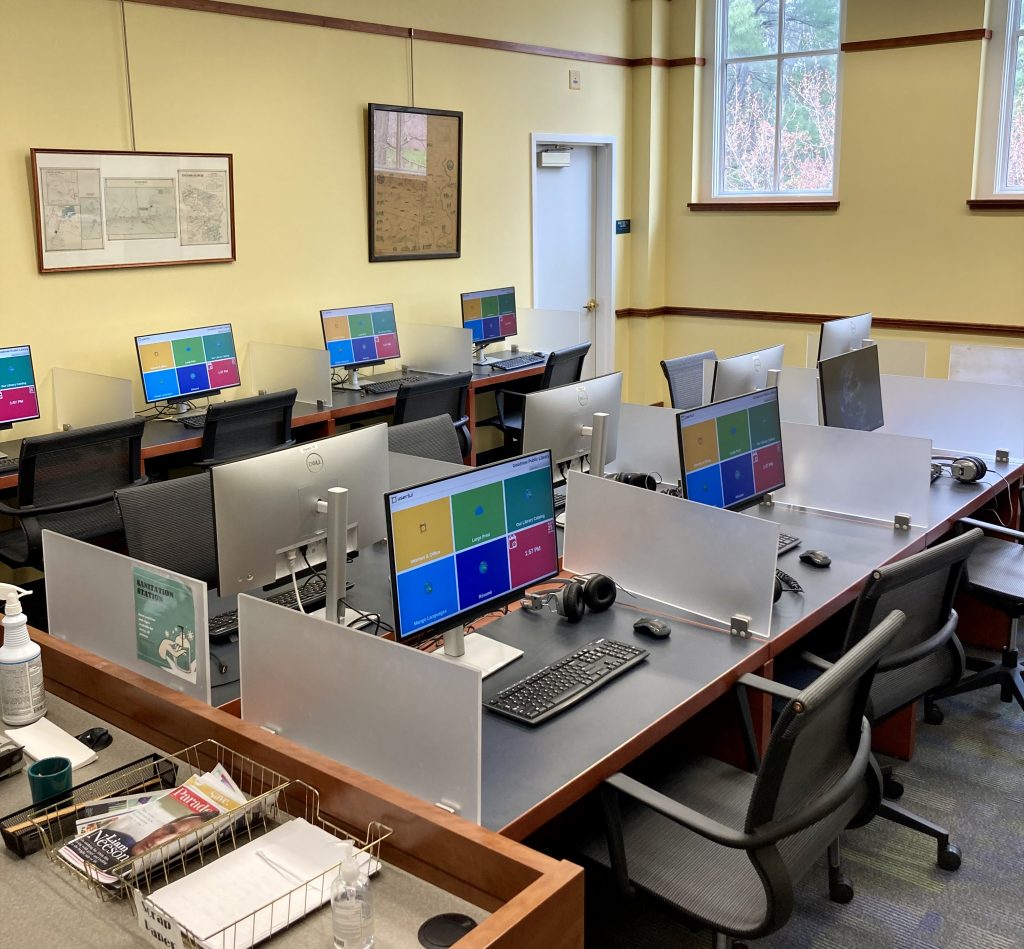 The Goodnow Library offers a variety of ways to access the Internet and other programs you may need.
Library Desktops, located in the Reference Department, have Internet access and Microsoft Office. Library iMacs have Internet access and Pages. You may print from any of these to one of our centrally located laser printers at a cost of $.15/sheet. Color printing is also available at $0.50/sheet.
Library Chromebooks, located in the Children's Departments, have Internet access.
Wireless access (WiFi) throughout the building lets you connect your own device to the internet. You may also print wirelessly by sending any document as an attachment to

[email protected]

.
We also offer one copier, which has the ability to scan to email or to a flash drive (we have flash drives you can borrow to transfer your scans to a computer) and a Microfilm reader.
Please see our online form for 3D Printing Requests.
The Goodnow Library Foundation is working on enhancing our technology offerings. So watch for new and exciting changes!